Virus deaths continue to mount while hospitalizations decline
'Too early' to say surge is over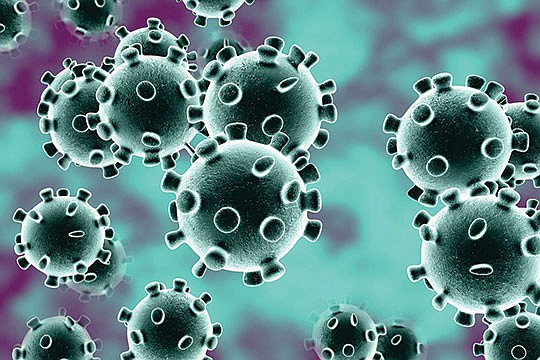 COVID-19 deaths continued to mount in Los Angeles County this week, with more than 260 fatalities reported on Wednesday alone. However, positivity rates and hospitalization figures are trending downward, the public health director said it's too early to proclaim the surge over.
The persistently high number of daily deaths in recent weeks is a result of the massive spike in hospitalizations the county experienced over the past month. Estimates released Wednesday by the Department of Health Services showed that since Nov. 3, about 23 percent of people hospitalized due to COVID-19 have died—up from 12 percent in September and October. The average hospital stay for patients has increased to more than nine days, up from less than seven in October.
Public Health Director Barbara Ferrer said the county's seven-day average of daily deaths was 179 on Jan. 10, dropping to 174 on Jan. 12. But on Wednesday, she reported 262 deaths, pushing the death toll from throughout the pandemic to 14,384.
But while deaths persist, the county has begun to see a drop in daily numbers of new cases, along with dips in overall hospitalizations and the testing positivity rate. Ferrer reported 6,492 new cases on Wednesday, the lowest total in weeks, although she said the number may be low due to reporting lags and lack of testing availability over the holiday weekend.
Ferrer said the county was averaging more than 15,000 new daily cases on Jan. 8, with the average dropping to about 10,000 a week later.
The seven-day average rate of people testing positive for the virus was 14 percent as of Wednesday, down from more than 20 percent at the end of December. The number of people hospitalized averaged more than 8,000 on Jan. 5, dropping to 7,383 on Jan. 15. As of Wednesday, there were 7,263 people hospitalized in the county, according to state figures, including 1,692 in intensive care.
"While it's too soon to tell if we're actually seeing a significant decline in the surge ... we are very hopeful that the actions taken by many are starting to work,'' she said.