MLK/FBI documentary featured on AppleTV
Investigation's files opened after 50 years
Hermene D. Hartman - Special to Our Weekly | 1/20/2021, 11:34 a.m.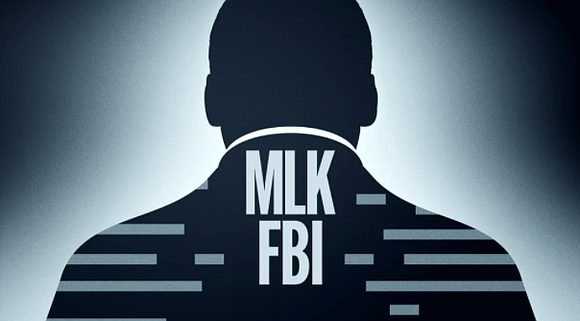 A new documentary on King was released on King's Jan. 15 birthday in theaters and on APPLE-TV. "MLK/FBI" is directed by award winning producer, director and editor, Sam Pollard. It releases the FBI files, unopened for 50 years, on King's extra-marital affairs. J. Edgar Hoover, the FBI Director, was obsessed with King's sex life and labeled him as "the most dangerous Negro in America."
The straight forward documentary is based on David Garrow's book, "The FBI and Martin Luther King, Jr: From 'Solo' to Memphis." Garrow won a Pulitzer prize in 1987 for his biography on King, "Bearing the Cross."
Hoover wanted to destroy King as he tried to link him to communism. He called King's brand of sex "radical." How did Hoover define "radical sex?" Perhaps he meant hypersexual powers that White American racist males have assigned to Black males. Hoover, himself was a crossdresser, a homosexual, a racist southerner, with stereotypical ideas about Black men, that he carried full measure to King. However, this is not revealed in the film, but is an interesting historical note to comment on Hoover's sex life as he invaded King's privacy with wiretapping in hotel rooms.
Amazingly as he harassed King with the tapes, from sending them to his wife, Coretta and intimidating King with the release of the tapes, and strongly recommending King commit suicide because he would expose the tapes, King did not flinch. He kept on marching. On "Face the Nation", when King was questioned about Hoover's investigations and what he thought about them. King replied they were curious but also asked, did he investigate the murders of the four little girls killed on Sept. 15, 1963. Four African-American girls (Addie May Collins, Carol Denise McNair, Cynthia Wesley, Carole Rosamond Robertson) were murdered at the 16th Street Baptist Church bombing in Birmingham, AL as they attended Sunday school. King left the journalists speechless.
He was in the right place at the right time as a young theologian, a new minister, in town when a lady decided to sit on a bus in the white section. He rose to the occasion to address segregation as Rosa Parks took center stage on Dec. 1, 1955. He had no idea what a civil rights movement would look like. He guided the boycott as he took counseling himself from more senior members of the community on leadership to end the Jim Crow laws which ruled southern states.
In a very brief 13 years with focus and extreme concentration, he introduced a new tacit borrowed from Gandhi's India on civil disobedience. He boycotted, marched, protested, and challenged until the laws changed. He brought forth change to America's social order. He led the way. He brought the community together in a model of what he called the "beloved community." He followed his religion, he became the moral conscience, the moral voice of America.