Author Eric Jerome Dickey dies
Battled long illness
John W. Davis - OW Reporter | 1/13/2021, 2:21 p.m.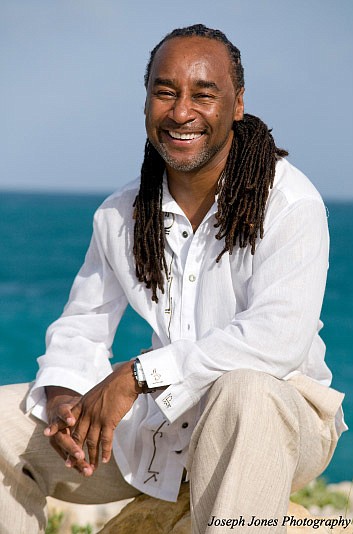 Eric Jerome Dickey, a beloved New York Times bestselling author, died Jan. 3 in Los Angeles after battling a long illness, according to Dickey's publicist. Dickey was 59.
Dickey was well known in the Black community, specifically in Erotic Romance Thriller genre.
Dickey was born in Memphis, Tenn. in 1961. He earned a degree in Computer System Technology from the University of Memphis. In 1983, he moved to Los Angeles and landed an engineering job in the aerospace industry as a software developer. However, soon after, Dickey embraced his artistic ambitions, finding work as an actor and stand-up comedian.
After studying Creative Writing at UCLA, Dickey published his first short story in 1994. Later, he began turning his short stories into novels.
"I'd set out to do a ten-page story and it would go on for three hundred pages," Dickey said.
Dickey said it took almost three years before he landed a literary agent.
"Then a door opened," Dickey said. "And I put my foot in before they could close it."
According to Penguin Random House, Dickey has written 29 novels. In total, more than seven million of Dickey's books have been published worldwide. In fact, USA Today featured Dickey on their "100 Black Novelists and Fiction Writers You Should Read" list in 2020.
His New York Times bestselling novels include, "Milk in My Coffee," "Cheaters," "Chasing Destiny," "Liar's Game," "Between Lovers," "Thieves' Paradise," "The Other Woman," "Drive Me Crazy," "Genevieve," "Naughty or Nice," "Sleeping with Strangers," "Waking with Enemies," "Pleasure," "Dying for Revenge," "Resurrecting Midnight," "Tempted by Trouble," "An Accidental Affair," and "Decadence."
Dickey's book "Sister, Sister" was selected as one of Essence magazine's "50 Most Impactful Black Books of the Last 50 Years." His novels have been praised for more than romance, because they also highlighted contemporary African-American life. Dickey's final novel, "The Son of Mr. Suleman" will be published posthumously on April 20.
"Eric Jerome Dickey loved being a writer and all that it encompassed. He loved challenging himself with each book; he adored his readers and beloved fans and was always grateful for his success. We are proud to have been his publisher over the span of his award-winning career. He will truly be missed," said Amanda Walker, publicity director for Dutton, the boutique imprint of Penguin. Dickey is survived by four daughters. Due to the COVID-19 pandemic, there will be no services at this time.