Artist Bernie Rollins dies at age 87
Known for magazine 'Soul Illustrated'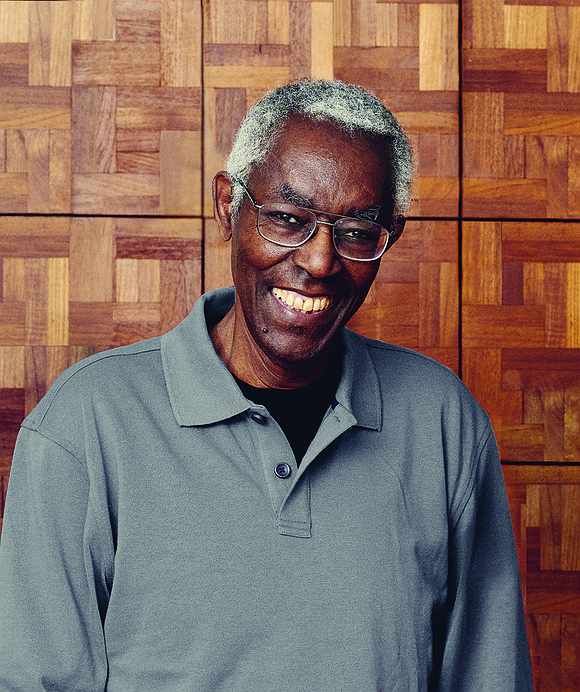 Bernard "Bernie" Rollins, the consummate writer and artist whose cutting-edge presentations of the African-American cultural dynamic that influenced a generation, has died at age 87.
Rollins is best known for his contributions to "Soul Illustrated," a popular periodical that captured the essence of Black socio-political activism of the 1960s. Rollins would serve as art director for the publication, and gained notoriety for his graphic designs in the first two editions featuring James Brown and Aretha Franklin.
Rollins was a fine writer as well. He presented timely and evocative pieces during the height of '60s counterculture and the Black Power Movement such as "The Whites Behind the Blacks" and "In Search of the Soul Philosophy." During this period, Rollins would interview a range of contemporary Black news makers such as Angela Davis and Huey Newton.
In the early 1970s, Rollins co-wrote the TV series "Black Omnibus" starring James Earl Jones. The show celebrated the cultural impact that African-Americans were imparting not only at home but around the world. Guests included Richard Pryor, Althea Gibson, Alex Haley, Cicely Tyson and Taj Mahal.
The music publication "Billboard" called on Rollins to design, illustrate and lay out a number of photo spreads that had nothing to do with the Black experience; his reputation had proceeded him in the publication industry. Ironically, this period was fertile ground for Rollins' creative endeavors to shine a light on racist White record company executives and the African-American artists who kept the balance sheets in the black.
Ever the prolific writer, Rollins and John Daniels collaborated on the satirical 1981 film "Getting Over," a scathing commentary on the racism within the music industry. Also during the 1970s and 80s, Rollins and colleague Leroy Robinson created the production company Chocolate Chip Productions, taking on an array of projects from the TV series "The Rockford Files" to producing the NAACP Image Awards.
Rollins was instrumental on several rewrites of the popular comedy "Car Wash."
Among Rollins' most recent projects were a series of sketches for a children's book on the life of jazz great Clark Terry.
Rollins leaves his devoted wife, Frances Jemmott, and their blended family, including his daughter, Leslie Hicks, and her husband, Edward, and their three children, Jordan, Malcolm and Paulena, as well as his son, Brent Rollins, a creative director. He is also survived by his step-daughter Michel Dory Moore and her husband, Van, and step-son, Bernard C. Dory II, his wife Cadonna and three sons, Charles, Trécey and Eric. Rollins is survived by two brothers Clyde, of Allen, TX, and Samuel Herbert "Herb" of Brooklyn, NY.