Black woman named executive producer of 'CBS This Morning'
Shawna Thomas new assignment begins Feb. 1
Carol Ozemhoya - OW Contributor | 1/12/2021, 10:07 a.m.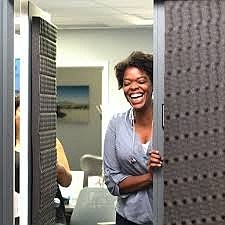 Shawna Thomas has been named executive producer of "CBS This Morning," reports Deadline. Her new assignment begins Feb. 1.
Thomas joins the network show from Quibi, and before that was Washington, D.C. bureau chief for Vice News. Thomas succeeds Diana Miller, who left the program last year.
At Quibi, Thomas served as a content development executive working on short-form news programming from CBS News, NBC News and BBC News. The startup shut down in October, after just six months.
At Vice News, Thomas oversaw policy and politics coverage for "Vice News Tonight," and was behind some of the most memorable stories, including an episode on the Brett Kavanaugh confirmation hearings that won an Emmy. She also was senior producer on the newscast's Charlottesville episode, which won four Emmys and a Peabody.