Black man locked up for 68 years released
Joe Ligon was sentenced to life in prison with no chance of ever getting out
Carol Ozemhoya, OW Contributor | 2/22/2021, 11:14 a.m.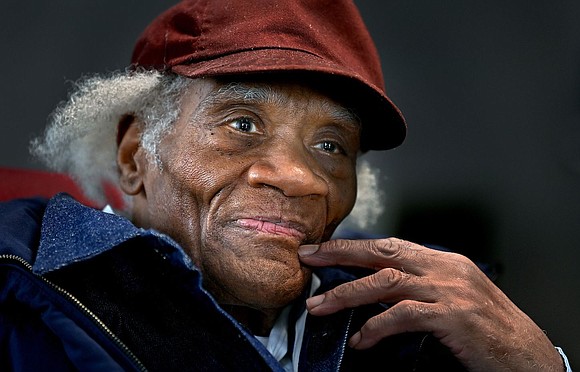 Joe Ligon was 15 on that wretched night when everything went wrong, reports the Washington Post. Now, he is an old man with few teeth — but an old man who is free and, given the circumstances, in remarkably good health. He doesn't take any pills except vitamins.
"I feel real good. One reason for that is because I'm out. I'm home," Ligon said. "When you get life, you have no hope, especially if you give up. You don't make plans like I made plans." His plans were always to be free.
That February night in 1953, Ligon and four other teenagers drained two bottles of wine, ripped through the streets of South Philadelphia near his home and stabbed eight men, two of whom died. It was the first time he ever drank, he has said. They were teens, being stupid and then horrible. The murders made all the front pages; the teens were dubbed "The Head Hunters," though Ligon insisted "we were no gang."
His lawyers instructed him to plead guilty to the facts, leaving the judge to determine the crimes. Ligon admitted to stabbing one victim who survived. He always contended that he did not kill anyone. Ligon was sentenced to life in prison with no chance of ever getting out.
In 2016, after the Supreme Court ruled that all juvenile lifers had to get new sentences, Ligon became eligible for one that would permit his release on parole.
But parole wasn't good enough to Ligon. He wanted to be done with what he called "the long tail" of the law and refused.
His attorney told Ligon that he could fight parole from the cellblock or the street and advised the street.
At a status hearing the following spring, the judge told him, "I don't want you to die in prison."
Ligon opted to serve nearly four more years. In November, a judge ruled that Ligon could be released within 90 days, which happened this month.