County faces 'difficult month' as vaccine remains limited
April expected to bring improvement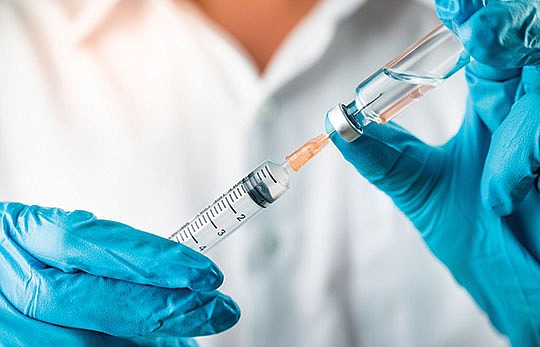 With millions more people becoming eligible for COVID-19 vaccinations in the coming weeks but supplies of the medicine remaining limited, the Southland is facing a "difficult month'' meeting demand in March, the county's public health director said this week, but predicts a rosier picture by April.
Barbara Ferrer shared figures showing that vaccination sites in the county are administering doses at a fraction of their overall capacity due to continued shortages in supplies of vaccine. The result is a system that makes it extremely difficult for eligible residents—health care workers and people aged 65 and older—to make appointments for shots, with demand far exceeding supply.
Health officials had reported another 162 deaths by mid week, raising the overall death toll in the county to 19,368.
And the situation will dramatically worsen starting March 1, when the county will open eligibility to an array of essential workers—education/child care workers, including teachers and school staff; food and agricultural workers; and emergency services/law enforcement personnel. Ferrer said those groups are now estimated to include 1.8 million people in the county.
The state has also directed providers to make shots available beginning March 15 to anyone aged 16 and older with a qualifying underlying health condition that puts them at significant risk of severe illness or death from COVID.
"We are going to have a difficult month, probably, in March,'' Ferrer said. "But I really do think the situation will change in April. So yes, very big constraints right now with vaccine supply.''
She pointed to a variety of factors for optimism about improved vaccine supply as early as April, crediting President Joe Biden with accelerating the pace of vaccine purchases and noting that vaccine manufacturers Pfizer and Moderna have said they "have been able to cut their production times down, which just means they'll have more doses out quicker.'' And a third manufacturer, Johnson & Johnson, could have federal approval by the end of the month to distribute its single-dose vaccine.
"So I think it is safe to say, barring some unforeseen calamity, we will have much more vaccine available by April,'' Ferrer said.
In the meantime, supply is expected to remain low. Ferrer said the current county allocation "does not come close to allowing us to achieve herd immunity this spring,'' meaning continued health restrictions.