Black Sands Entertainment promotes African history through comics
Manuel Godoy is shifting comic industry by focusing on Black stories
John W. Davis, OW Reporter | 2/17/2021, 5:14 p.m.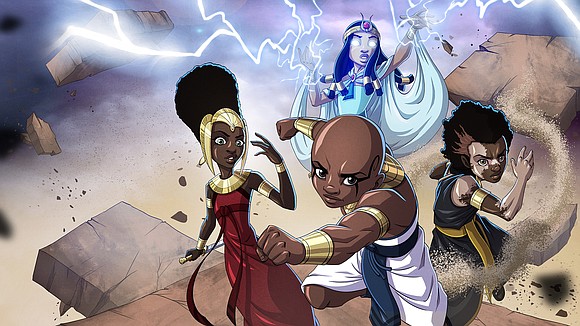 Manuel Godoy is shifting the animation industry by solely focusing on Black stories. Godoy, the president and author of Black Sands Entertainment, is passionate about the comic industry. In less than five years, Godoy, an African-American entrepreneur, has turned his small business into the number one independent Black publishing house in the nation.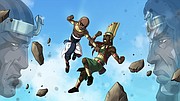 Godoy originally wanted to create video games, but after researching the entertainment industry, he and his wife decided to tell animated stories centered around ancient Egyptian mythology through comic books, YouTube and the new Black Sands Publishing App.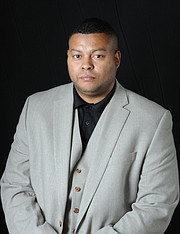 "We don't ever get to see anything about African history (in the comic industry)," Godoy said, adding that only 25 percent of Black Sands customers are traditional comic book fans. He said that means 75 percent of customers, many of whom are parents and grandparents, have become customers primarily because of the unique content.
Godoy said the black characters were created to inspire, empower and uplift the Black community, particularly children.
"You can really see the difference this makes for children," he shared. Black Sands began with kickstarter crowdfunding campaigns in 2017 and 2018 that raised $70,000 dollars.
After gaining traction by garnering more than 100,000 subscribers on YouTube and selling 60,000 copies, Black Sands received small investments from 2700 people that added up to $1.1 million dollars in 2020 through the "Wefunder" crowdfunding platform.
Godoy said he is planning to raise $10 million in 2021.
"We know we can raise millions of dollars in the Black community," Godoy proudly stated. He believes Black Sands is about more than diversity, it is about inclusion.
Black representation is at the heart. "It is a niche as of this moment."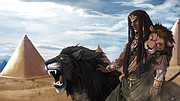 Ultimately, Godoy believes he is creating a whole new market category that has been long ignored by mainstream publishing houses. He believes Black Sands has grown every year by honing in on the concept of an audience of one. Focus on the one core customer.
Godoy said entrepreneurs across every industry will be surprised how big the market is when you do that. By trial and error, Godoy said he learned back in 2017, that not everyone was his customer.
Ultimately, Godoy's goal is to become a top ten anime in the world, with an ideal distribution partner like Amazon. The publishing house is also currently working on a short animated film that is expected to be released later this year.