Wyoming gets its first Black sheriff
Aaron Appelhans is the Sheriff of Albany County
Carol Ozemhoya, OW Contributor | 2/16/2021, 9:43 a.m.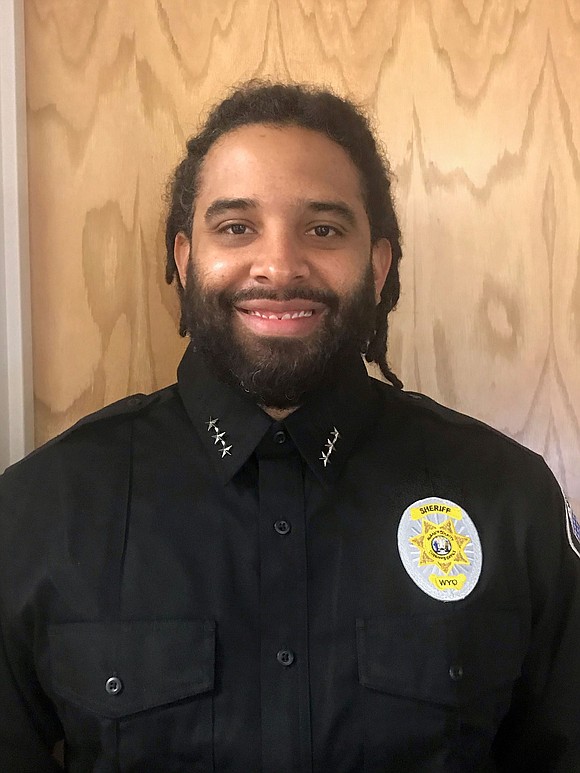 Aaron Appelhans has been appointed Wyoming's first Black sheriff, a post he took months after fury over racist policing roiled U.S. cities, reports the Associated Press. His turf includes one of Wyoming's last Democratic strongholds, but the state is overwhelmingly conservative and White and he's already faced a racist remark from a lawmaker.
It didn't surprise him. As Wyoming has made progress but remains "very racist," said Stephen Latham, president of the state NAACP.
Like other parts of the country struggling with police violence, a deputy's fatal shooting of an unarmed, mentally ill man played a major role in Appelhans' appointment to Albany County sheriff. The death of 39-year-old Robbie Ramirez during a traffic stop two years ago stoked fierce backlash that carried over into last summer's protests over racial injustice and police brutality.
The group Albany County for Proper Policing formed after the shooting and pushed for Appelhans to take over when his predecessor, Dave O'Malley, retired.
"Let's take this anger and pain and turn it into progress in our community," said Democratic state Rep. Karlee Provenza, the group's executive director.