Michael Jordan now focusing on NASCAR team
23XL Racing is owned by Jordan
Carol Ozemhoya, OW Contributor | 2/16/2021, 9:56 a.m.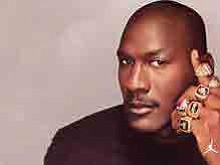 Basketball great Michael Jordan has turned his attention to NASCAR, reports the New York Times.
Darrell Wallace Jr., known as Bubba, made his debut over the weekend at the Daytona 500 as part of Jordan's team 23XL Racing. Wallace, at the time, is the only full-time Black driver on the circuit.
Jordan told the New York Times that he hopes to diversify the sport, business opportunities and fans. "We don't know where this is going to go, but we know that we're trying to make it better for all people," Jordan said.