Tobacco kills too many Black people in California
American Lung Association says prohibiting sale of menthols would save lives
John W. Davis | OW Reporter | 2/3/2021, 4:15 p.m.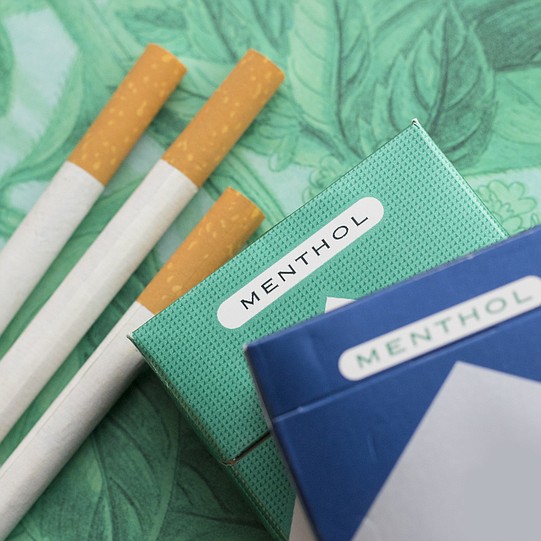 Smoking increases the risk of the most severe impacts of COVID-19, according to the American Lung Association. That's why experts believe ending tobacco use in California is critical to saving Black lives, especially during the ongoing coronavirus pandemic.
Meanwhile, in a parallel to how COVID-19 is disproportionately affecting Black people, experts said tobacco use and secondhand smoke exposure disproportionality impacts communities of color and low-income residents.
The use of tobacco is still the number one cause of preventable death in the State of California and the United States, according to the American Lung Association's 2021 "State of Tobacco Control" report.
Although California received an "A" grade in smokefree air because of state smoking restrictions in public places and worksites, the American Lung Association believes elected officials can do even more to save lives.
One of the pillars of change would be prohibiting the sale of all flavored tobacco products, including menthols, which are popular in the Black community. The American Lung Association said officials also need to prevent the aforementioned sales as a way to take continued action to protect young people from all tobacco products, including e-cigarettes, as the youth vaping epidemic continues in California.
"Kids follow the flavors, and ending the sale of all flavored tobacco products in California is key to ending the youth e-cigarette epidemic and youth tobacco use overall. We call on legislators in Sacramento to prohibit the sale of all flavored tobacco products, including menthol, across the Golden State," Erica Costa, the advocacy director for the American Lung Association.
National research shows 1 out of every 5, or 20 percent of teens are vaping, meaning those young people will soon be the next generation addicted to nicotine. To reverse that, flavored tobacco products are being targeted because researchers believe youth vaping and tobacco use is largely driven by enticing "flavored tobacco products" like strawberry, grape, blue raspberry, watermelon, cotton candy and cherry.
That's another reason why the American Lung Association is pushing for a new state policy in California to end the sale of all flavored tobacco products, including menthol cigarettes, flavored e-cigarettes and flavored cigars.
"In California, our high school tobacco use rate is 12.7 percent. The surge in youth vaping combined with the fact that smoking increases the chance of severe COVID-19 symptoms, make it more important than ever for California to implement the proven measures outlined in 'State of Tobacco' to prevent and reduce tobacco use," said Costa. The report states that about 40,700 high school students currently smoke in California and more than 6,800 kids begin smoking each year. Other areas for change include expanding protections against secondhand smoke in multi-unit housing, outdoor dining and recreation areas. Also, making sure tobacco products and e-cigarettes are taxed the same, so that one is not a cheaper alternative, attracting new customers for financial reasons.
The report goes on to give California "B" and "C" grades in areas like smoking prevention; taxes; flavored tobacco production; and services to help people quit smoking.
Across the nation, tobacco is the leading cause of preventable death and disease, killing an estimated 480,000 people every year.
In California, approximately 40,000 adults die each year from smoking and more than 25 percent of all cancer related deaths in the state are attributed to smoking.
The American Lung Association is direct with their conclusions and the public policies they would like to see put in place. They believe
ending the sale of flavored tobacco products, including menthol, will not only help end youth vaping, but will also help address the disproportionate impact of tobacco use and exposure to secondhand smoke in Black and Brown communities.
Overall, researchers said menthol cigarettes are at the center of tobacco related death and diseases in the Black community. That's because nearly 85 percent of Black Americans who smoke, use menthol cigarettes.