Deborah Archer becomes first Black president of ACLU
Looking to reverse Trump policies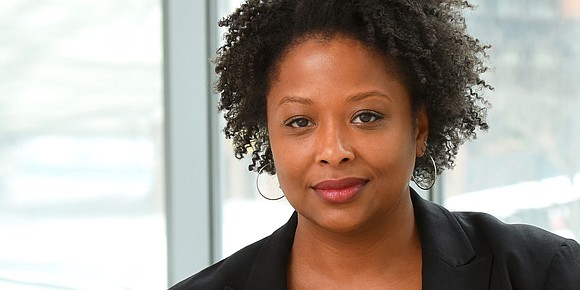 The American Civil Liberties Union has elected Deborah N. Archer to be the first Black person to head the 101-year-old non-profit, which is dedicated to uphold the laws and rights of the U.S. Constitution. She will succeed outgoing President Susan N. Herman, who has held that post since 2008. Archer most recently has been on the faculty of the Yale Law School in New Haven, CT.
"I am so proud to have the opportunity to help lead this tremendous organization," the new president twitted in response to her election.
Archer is a graduate of Smith College (1993) and Yale Law School (1996). She is the author of numerous publications including the articles "White Men's Roads Through Black Men's Homes: Advancing Racial Equity Through Highway Reconstruction," 2020), and the upcoming "Reparations and the Right to Return."
The daughter of Jamaican immigrants, Archer grew up in Hartford, Conn., where she experienced racism first hand. Archer has related the trauma she experienced when vandals sprayed graffiti on her family's car and home while she was growing up.
The persecution continued when she began her undergraduate year at Smith, when someone slipped a note under the door to her room, calling her the "n-word" and suggesting she go back home.
She is married to Richard R. Buery, also a Yale Law graduate and a former deputy to Mayor Bill De Blasio of New York City. The couple and their two sons reside in Brooklyn, N.Y.
In ascending to the ACLU's helm, Archer is expected to be a driving force in reversing the policies of the previous presidential administration.
"The ACLU has proven itself as an invaluable voice in the fight for civil rights in the last four years of the Trump era, and we are better positioned than ever to face the work ahead," she said.
In an interview for the Law School magazine, Archer noted "...so much of my teaching and my advocacy and my scholarship is focused on trying to make sure my children and other people's children can grow up to live full lives and enjoy the joys those lives have to offer."