Antelope Valley College food pantry distribution Thursday morning
Distribution will take place Thursday, April 8 at 10 a.m.
4/7/2021, 5:26 p.m.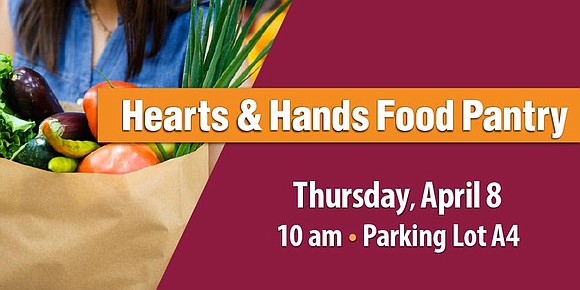 The Hearts & Hands Food Pantry is offering free fruits and vegetables at Antelope Valley College on Thursday, April 8 at 10 a.m.
AVC's Marauder Market will be distributing ONE pre-filled bag of fruits and vegetables to those students who are food insecure – WHILE SUPPLIES LAST.
FYI: You may also drop off Financial Aid documents during this event as well. Simply let an employee know that you have Financial Aid documents to drop off.
Details below:
WHO: Those who are food insecure
DATE: Thursday, April 8
TIME: Enter Campus at Entrance A off J-8. You may start to line-up at 9:30 a.m. Distribution will begin at 10 a.m. and go while supplies last.
WHERE: Parking Lot A4 at Ave. J-8 and 30th Street West
Officials are asking participants to please practice the preventive social / physical distancing measures, and stay safe.