Documentary recalls the week Harry Belafonte hosted 'Tonight Show'
The emotions of 1968 reflect today's angst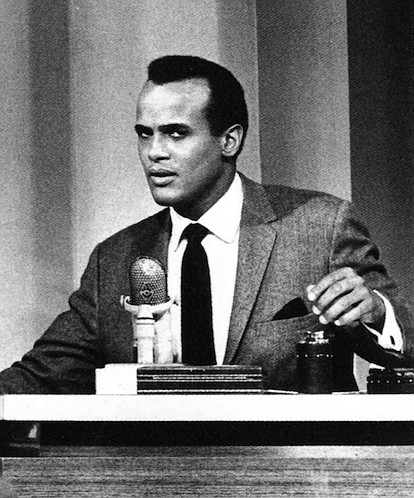 "The Sit in: Harry Belafonte Hosts The Tonight Show," a new documentary from Peacock, premiered on the streaming network recently. The show chronicles the seminal event and almost-forgotten moment in American history during which legendary entertainer and civil rights activist Harry Belafonte hosted the iconic "Tonight Show" in place of Johnny Carson for an entire week.
Then, in 1968, as now, the country was on a precipice, roiled by internal turmoil and a palpably unstable future. The story of America in the late '60s offers a framework to explore the nature of change and progress, hope, activism, and reactionary forces.
Belafonte created a radical, amazing high-low, Black-White mix of pop culture and politics. Searing, in-depth interviews with Sen. Robert F. Kennedy and Rev. Martin Luther King Jr.—mere months before both men were assassinated—are paired with a young Bill Cosby, the blacklisted African-American singer Leon Bibb, and actor Paul Newman, who played his trombone.
"All of these people came with a social point of view," Belafonte recalled. "That was my goal: to articulate a particular point of view. We were at the peak of social and political struggle in the country. America was awakened. The viewership was astounding."
Shattering racial barriers and norms, 15 of 25 guests that week were African-American. But for many Americans, the breakthrough is lost history; and by fate or coincidence, the only two interviews to survive are the tapes of Kennedy and King.
Belafonte appears in the film, along with Questlove and Whoopi Goldberg who recount the historic moment.