Harsh Times: The restaurant industry is hard enough
COVID-19 makes it tougher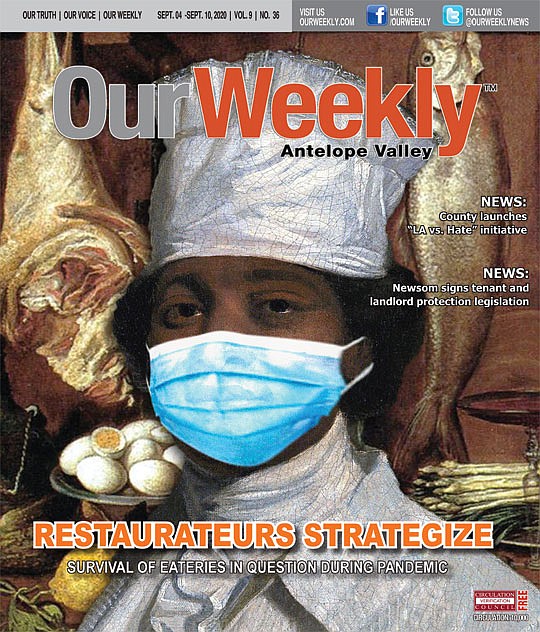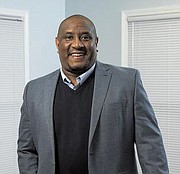 To say that the coronavirus (COVID-19) has reshaped world commerce is a vast understatement, and perhaps no segment has suffered more than the restaurant/hospitality industry.
Recently, "Black Restaurant Week" celebrated its fifth iteration here in Los Angeles (Aug. 7 – 16), as the COVID-19 quarantine cast a shadow on the city's eateries (which number in excess of 50,000, according to the National Restaurant Association).
Among those featured in restaurant week was the acclaimed Post and Beam (https://postandbeamla.com/), nestled at the foot of affluent Baldwin Hills. Started in 2012 by celebrated restaurateur Brad Johnson, it recently changed ownership, with new proprietors John and Roni Cleveland assuming culinary duties, alongside advisor and original chef Govind Armstrong.
Born and bred in Los Angeles, Roni oversees the front of the restaurant as a sort of maitre d,' while John, an Oakland native is a "working chef," whose food is informed by his family roots in North Carolina.
John caught wind of the coronavirus pandemic well before the rest of us, due to his parents living in Japan, and their regular patronage of the internet.
Even so, the Clevelands were forced to rely on take out revenue and experienced a 80-90 percent dip in revenue, before embarking on a major overhaul and re-opening for Black Restaurant Week with a renovated patio. A stage with live music is planned for the future.
The inherent pains of ownership transition and the ongoing pandemic have been blunted by their receiving the L.A. Times Gold Award, named for late Pulitzer Prize-winning food critic Jonathan Gold.
"In the future we hope to continue to be a pillar of the community and serve it the best way we know how," Roni says.
Trying to survive
"If you know anything about the restaurant business, you know it has its ups and downs."
—Carrie Reese of M'Dears (https://www.mdears.net/)
Few industries are as difficult to succeed in as the ultra competitive restaurant business. The hazards of depending on food, a perishable commodity, instability of a fickle clientele, and volatile employee moral make for an uncertain working environment. Carrie Reese (no relation to this writer) can attest to this.
Originally a caterer for jazz concerts and other events, she transitioned to the realm of sit-down dining by opening Western Avenue's M'Dears Bakery & Bistro in 2004 (eventually adding a second location in Lakewood) and was lauded with Steve Harvey's "Hoodie Award" for what she calls her "Southern cuisine with a California twist."
Her quality product enabled her to survive the new business jinx of "...95 percent failure in the first three years, then 75 percent failure by the five year mark."
Adding to the dysfunction are staffing issues, which includes members of her family. To remedy this, she turned to celebrity chef Gordon Ramsey and was included in his reality TV show "24 Hours to Hell and Back." Reese notes that her revenue gets a positive hit whenever that episode airs.
After the 2008 global recession, she spent the next few years digging her way out of that debacle to enjoy relative prosperity after 2015. Then COVID-19 hit.
During 2020 she has survived, abetted by government help in the form of an Economic Injury Disaster Loan (EIDL), Paycheck Protection Program (PPP) loans, and others. At best this is a hit and miss proposition, as she doesn't qualify for many loans due to one technicality or another. Dwindling revenues don't keep pace with the monthly commitments of mortgage payments, payroll, utilities and other expenses, resulting in mounting debt.
Sign of the times
For decades anyone driving north on Crenshaw Blvd. would notice a perpetual line snaking out the door of Chef Marilyn's, Queen of Down Home Southern Goodies (https://www.chefmarilyns2638.com/). This line was a testament to the quality of proprietor Marilyn Cole's product, a staple of the community since 1989. She's had her ups and downs before and after the turn of the millennium, but was riding high before March of this year, when the pandemic hit.
Hers is a concern already devoted to take out, but the sluggish economy has forced her to lay off 14 of her 20 employees.
"It could be worse," Cole says. "A lot of people are out of business."
Cole points to "The Living Room," a bar and neighborhood fixture momentarily closed per Gov. Gavin Newsom's order.
No less an authority than Dr. Anthony Fauci, the leading infectious disease expert, has cautioned about mingling in close proximity indoors.
"You can get outdoors, you can interact — wear a mask, try to avoid the close  congregation of people, wash your hands often," Fauci said before a recent Senate hearing.
California state health advisors hold that a recent surge of the virus was caused by the tendency of bar patrons to ignore social distancing, and the fact that alcohol lowers the inhibitions (and judgment) of these customers. Some of these businesses have been allowed to reopen, given the stipulation that they serve food with the beverages in a seated environment — outdoors of course.
Surviving (and thriving) in the post-pandemic world
"How do I change my business model even when folks aren't coming inside to eat."
—Mo Sloan of EZ-Chow (https://ez-chow.com/)
Curiously enough, newly emerged technologies in place well before the onslaught of COVID-19 may prove to be the salvation of the hospitality industry. Just as the internet and online commerce transformed brick and mortar businesses, so has it shifted the phenomenon of take out cuisine.
Muhammad "Mo" Sloan did not start off as a restaurateur. Growing up in middle America, his generation was among the first to fall under the sway of the digital deluge.
"I have been writing programs and "coding" since I was seven years old," he remembers.
These interest sustained throughout his professional career, as he provided tech support for such entities as UPS, Humana Inc., and Papa Johns International (PJI), the pizza franchise.
"I saw first-hand how technology helped PJI go from a single restaurant in a broom closet, to a top-three organization in the pizza space."
This motivated him to form his own startup, and EZ Chow was launched in 2015.
"I wanted to help restaurants leverage technology to grow their respective business," he says.
EZ-Chow's comparatively low revenue of two to three percent is boasted by its client base, which extends far beyond the confines of its physical locale of Louisville, KY and the neighboring states of Indiana and Ohio. The freedom of the internet means it's participants are not hamstrung by the confines of geography. As such their clientele extends from New York to the West Coast.
As Sloan explains it "...the restaurant's website (or app) is the storefront, rather than forcing the restaurant to go through a delivery marketplace."
Of all the individuals interviewed, Mo Sloan is the most optimistic respondent.
"COVID-19 has just accelerated the need and demand for our technology and our solution. Restaurants who don't adapt and evolve their digital strategy will go extinct, it's a matter of 'when' and not 'if.'"