Mourning the passing of actor Chadwick Boseman
Actor portrayed Black Panther, Thurgood Marshall, Jackie Robinson and James Brown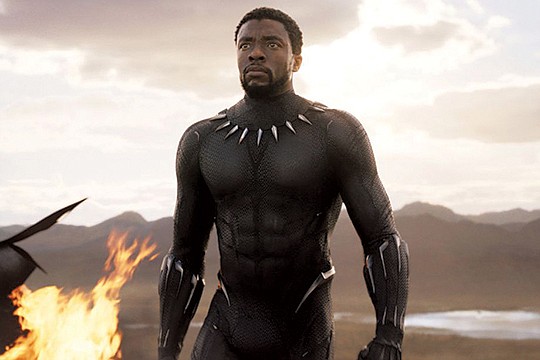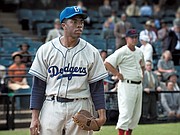 "Your struggles along the way are only meant to shape you for your purpose!"
—Chadwick Boseman
(2018 Howard University commencement speech)
Major League Baseball honored Jackie Robinson Day on Aug. 28 this year, noting the baseball star's shattering of the color barrier in 1947. Ironically, the actor who portrayed Robinson in the movie "42" died on that celebration day.
"It is with immeasurable grief that we confirm the passing of Chadwick Boseman," said a statement posted to his Twitter feed. "It was the honor of his life to bring King T'Challa to life in 'Black Panther.'"
Boseman was 43 when he passed away last week with his wife and family at his side. He was diagnosed with colon cancer four years ago, yet continued to work his craft, occasionally taking time out for private treatments.
Born and raised in South Carolina, Boseman attended Howard University where he studied fine arts.
During a recent tribute, actress Phylicia Rashad told the story of when she mentored Boseman while teaching at Howard University when he was a student there. Rashad said she received a call that a group of her students had auditioned for and been accepted into the British American Drama Academy's Midsummer program, but would not be attending because they couldn't afford it.
"I made a phone call to a friend of mine, and he called me back and we talked about it for about five minutes, and he said, 'Okay, I got this money,'" Rashad said.
That friend was Denzel Washington and Boseman gratefully recounted the story last year during a speech when Washington was selected to receive the American Film Institute's Lifetime Achievement Award.
"As fate would have it, I was one of the students that he paid for," Boseman said. "Imagine receiving the letter that your tuition for that summer was paid for and that your benefactor was none other than the dopest actor on the planet."
Washington gave Boseman a standing ovation at the ceremony and later remembered his friend.
"He was a gentle soul and a brilliant artist, who will stay with us for eternity through his iconic performances over his short yet illustrious career," Washington said in his recent statement. "God bless Chadwick Boseman."
Boseman began his career acting, directing, playwriting, and teaching in New York City. His first leading role in a Hollywood film was in "42." His final film, "Ma Rainey's Black Bottom," will be released posthumously on Netflix.
"Chadwick's passing is absolutely devastating," said Kevin Feige, president of Marvel Studios and chief creative officer of Marvel, in a statement. "He was our T'Challa, our Black Panther, and our dear friend. Each time he stepped on set, he radiated charisma and joy, and each time he appeared on screen, he created something truly indelible. He embodied a lot of amazing people in his work, and nobody was better at bringing great men to life. He was as smart and kind and powerful and strong as any person he portrayed. Now he takes his place alongside them as an icon for the ages. The Marvel Studios family deeply mourns his loss, and we are grieving tonight with his family."