Two familiar names compete for Second District Supervisor
Herb Wesson and Holly Mitchell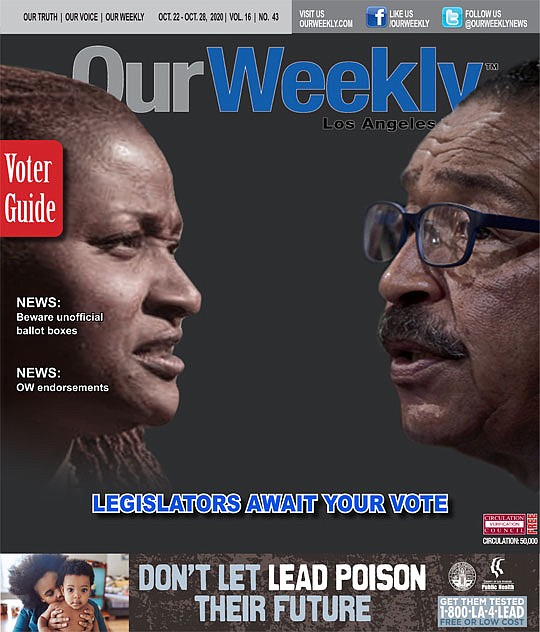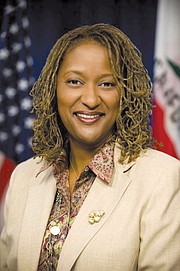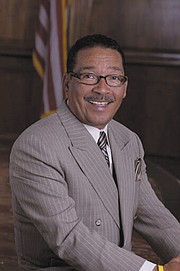 There are several important items on the Nov. 3 ballot, not the least of which is voting for the leadership of LA County's second supervisory district. This "super district" includes more than 2 million residents and spans in excess of 150 square miles including several unincorporated areas, along with the cities of Carson, Compton, Culver City, Gardena, Hawthorne, Inglewood, Lawndale and Lynwood.
Two well-known politicians are running for the second district supervisor seat: California Sen. Holly Mitchell (30th District)and City Councilman Herb Wesson (10th District), who is leaving his current seat at City Hall.
Endorsements received
Mitchell has received endorsements from Gov. Gavin Newsom; Assemblymembers Sydney Kamlager and Shirley Weber; Inglewood Mayor James Butts; Carson Mayor Albert Robles; and Lynwood Unified School District Board President, Gary Hardie Jr.
"To receive the endorsement of fellow elected officials who are working to connect policy to improving the lives of the people of District 2 is an honor," said Mitchell whose senatorial district includes parts of Exposition Park, Leimert Park, Inglewood and all of Culver City. "I value their trust in my leadership to meet the unique needs of Los Angeles County residents."
Mitchell also received endorsements from Dolores Huerta, co-founder, United Farm Workers; and Rev. James Lawson Jr., pastor emeritus, Holman United Methodist Church.
Wesson has received endorsements from Rep. Maxine Waters; State Sen. Maria Elena Durazo; State Sen. Steve Bradford; Assemblymember Autumn Burke; Supervisor Janice Hahn; and Mayor Eric Garcetti. He also received endorsements from the LA County Democratic Party; the LA County Federation of Labor; and the Los Angeles and Orange Counties Building and Construction Trades Council.
"I am incredibly honored and grateful to have the support of the Los Angeles County Democratic Party and elected leaders like Senator María Elena Durazo, who spoke on my behalf," said Wesson, who currently represents an area of the city loosely bounded by La Cienega Blvd.; Western Ave.; Obama and San Vicente Boulevards. "I have been a lifelong Democrat and it means the world to me to have the backing of passionate and progressive party activists who fight everyday to move our county in the right direction."
Our Weekly posed two questions
Our Weekly posed two questions to the candidates:
No. 1—"Unemployment, homelessness and healthcare are top concerns, all of which are interrelated to jobs. What steps can you, as a supervisor, take to rebound the economy and slow the spread of coronavirus?"
No. 2— "What do you feel is the one, stand-out attribute you can bring to the L.A. County Board of Supervisors and the Second District? What strength are they lacking that you alone can fill?"
Wesson's responses
"We say that every election is so important, but this time it is really true," Wesson said. "It's so important that we get individuals in the White House who recognize that this is the United States of America, not the divided states of America, and that they need to work with us as a country. We're working like 50 plus individual entities right now. It's critical that we get a fresh set of individuals in the White House. Once that happens, we will be able to meet our objectives.
"One is a new stimulus package that is focused on the people," Wesson said. "This is something we've been calling on since April-ish —a real bailout. We must be bolder and put Americans back to work with livable wages and benefits."
"We should put people to work greening everything," Wesson explained, citing House Resolution 109, which has, as part of its resolution, to (A) achieve net-zero greenhouse gas emissions through a fair and just transition for all communities and workers; and (B) create millions of good, high-wage jobs and ensure prosperity and economic security for all people of the United States.
"Businesses will be excited, it will give them additional business opportunities," Wesson said, adding that these efforts would create a more  environmentally sound world. "We need to be doing those types of things to save the planet—forward-thinking things. They call it 'the new green deal.'"
Wesson said he is looking forward to working on this with the Board of Supervisors' economic resiliency task force, which is planning the road to recovery. But such a massive jobs program could only come to fruition with assistance from the federal government, a partnership he is willing to form.
"I'm one of those individuals that has no ego and I'm more concerned with the final product," Wesson said, noting his team-building efforts. "I have a track record of bringing individuals together and getting things done."
"I like to consider myself a person of action," he added, specifically citing community outreach events organized with radio station KJLH, local  organizations and volunteers during the pandemic. "I organized the community. We hit the street. We're on the front lines. We've already delivered a million pounds of food, face coverings, mobile testing, taken meals to senior facilities, given away diapers for needy moms."
"In times of crisis, your government should rise, not shrink," Wesson said. "I personally believe that by doing that, you inspire other government representatives to do the most that they can do. People need to be inspired and I've been doing my part."
When asked if he felt other LA leaders would actually follow his lead and conduct more outreach in their communities, Wesson responded "I sure as heck hope so, because we're going to be going through this for a while. I'll challenge them."
Mitchell's responses
Mitchell, who has been described as the "moral compass of the state legislature," for reminding her colleagues of their duties to the poorer residents of California, also responded to OW questions via telephone.
"I think the first step on the Board of Supervisors is to really curb the spread of this virus," Mitchell said. "Dr. (Barbara) Ferrer says we're going backwards. New cases as identified today reached an all time high. My fear is that if we cannot consistently get ahead of this virus, it will slow our ability to rebound the economy. I think what's going to hurt the second district is this yo-yo effect: We open and we close. We open and we close."
Mitchell believes that recovery from the pandemic is key for small businesses, which are in crisis looking for benchmarks to meet. Additionally, the housing crisis is growing with the continued pandemic, as protections for renters, mortgage payers and landlords have limits.
"I think Mark Ridley-Thomas has really led well, when you look at Culver City and Google coming into Silicon Beach" Mitchell said of the current supervisor, noting that she sees the biotech industry moving into the district. "We'll have to make certain that our residents can benefit from these opportunities of new enterprise and new jobs. They're attracted to the universities -- USC and Cal State Dominguez Hills. We want to make sure our residents benefit from those jobs."
"The economic corridors—Vermont, Slauson, the new West Adams—will truly be reborn when that train is finally finished," Mitchell said, referring to the Crenshaw/LAX Transit Project. "These are amazing corridors where small businesses are flourishing, if the government doesn't get in the way, but offers support."
In Sacramento, Mitchell sits on the Senate Budget and Fiscal Review Committee.
"We realized that the Paycheck Protection Plan was not going to help all the micro businesses," she said. "The state stepped in and the county stepped in to ensure some of their federal CARES Act money would make resources available to businesses. The federal government should see they have a role to play, but it will be up to the county to make sure support goes where it belongs."
Mitchell noted that if she wins the seat, the Board of Supervisors will consist of five women, representing all of LA County.
"I'd have to say I know the entire board and have worked with them for many years," Mitchell said. "My value added is the lens I bring. I chair the budget committee and have been largely responsible to navigate and legislate budget agreements for the past four years."
Mitchel noted her experience, harking back to her days as the CEO of Crystal Stairs, a nonprofit that works with childcare, research and advocacy, where she worked with various entitlement programs.
"On day one, I'll be ready to hit the ground running as we continue to work our way through this public health pandemic," Mitchell said. " The role of a supervisor is  to make sure that government systems are in place so people receive services they need, both in crisis and when they're not in crisis. That's the fundamental role of government, to prevent that level of vulnerability. I think I'm equipped to do that."
Final words - as chosen from their websites:
"As Supervisor, I promise to stand up to Trump's harmful agenda, work towards criminal justice reform, address the homelessness crisis head on, protect our most vulnerable residents – particularly immigrant families – and improve the lives of all Angelenos," Wesson writes.
"Every person has the right to earn a living that allows them to do more than just survive, but to thrive," Mitchell writes. "Achieving this requires collaborating with multiple community partners and systems to create policies that help keep good paying jobs in our community and strengthening the resources—community colleges, job resource centers, CalFresh and many more —that residents need to enter and advance in the workforce."