County health officials urge testing after weekend rallies
Possible 'super spreader' events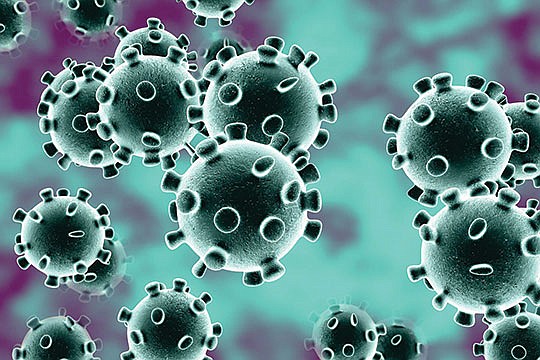 One day after an estimated 100,000 people marched through Mid-City in support of Armenia and hundreds more gathered downtown to celebrate the Lakers' NBA Finals victory, Los Angeles County health officials have urged attendees to get tested for the coronavirus.
In a statement, the county Department of Public Health insisted that COVID-19 "remains easily spread among people who are in close contact with an infected person.''
While not specifically mentioning either of Sunday's large gatherings, health officials called on anyone who spent time in a large crowd to get tested for the virus.
"If you were in a crowd with non-household members, especially if people weren't wearing face coverings and were shouting, chanting and/or singing, you may have been exposed to COVID-19 if an infected person was also there,'' according to the county statement. "People can pass the virus to others, even before they know they have it.''
Anyone who was potentially exposed was urged to stay away from other people and monitor themselves for symptoms for the next 14 days.
"This is essential to prevent you from unintentionally spreading COVID-19 to other people,'' according to the county.
The warning came as the county reported two additional coronavirus-related deaths earlier this week, raising the overall total during the pandemic to 6,773 (at press time). The county also announced another 881 cases, while Long Beach health officials reported 41 more, lifting the countywide cumulative total to 283,023 (at press time).
County officials noted that case numbers tend to be artificially low on Mondays, due to reporting lags over the weekend. The low numbers are a welcome change from last week, when the county saw a one-day spike of new cases topping 1,600, followed by three days of case numbers above 1,200.
In order to escape the most restrictive tier of the state's four-tier economic-reopening roadmap, the county needs to get the average daily new case number down to about 700.
Although the county's testing-positivity rate qualifies the county to move out of the state's restrictive "purple'' tier, the case rate per 100,000 residents remains too high. The rate needs to be no more than seven per 100,000 residents.
Since counties must meet the state requirements for two straight weeks to move up in the reopening matrix, Los Angeles County is currently unlikely to see any movement for at least two to three weeks.