Television tackles BLM movement
Nov. 16 episode of "The Neighborhood"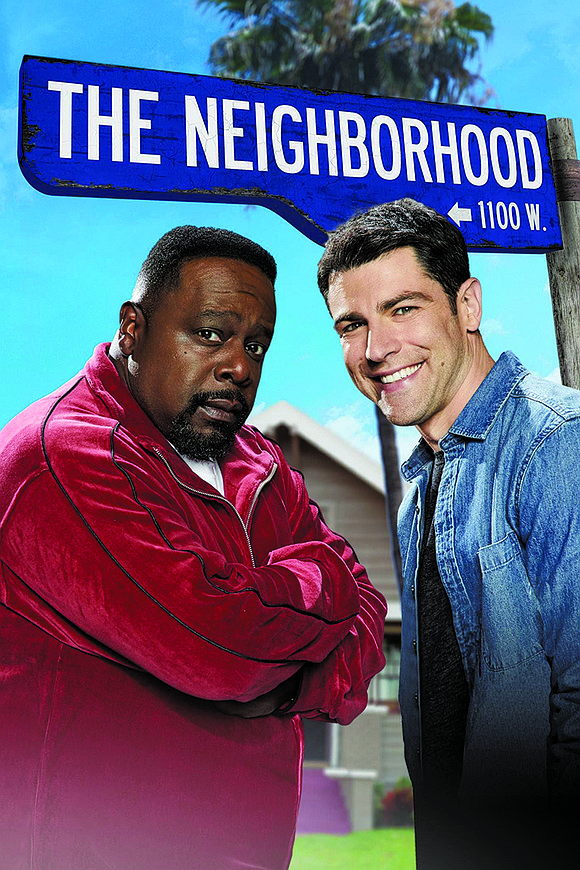 Social, complex "hot button" issues may not seem appropriate for a sitcom at first glance, but not every TV situation comedy series features Cedric the Entertainer.
Cedric, who is also co-executive producer of CBS' "The Neighborhood," took part in a virtual panel "Real Talk" recently, along with Tichina Arnold and Jim Reynolds, the show's co-creator and co-executive producer.
"So many of these issues became ones that we felt were in line with the show, as it's based in a neighborhood in LA," Cedric said. "How to live with someone you don't know. You don't know about them, but you live right next to them. Our show allows us to talk about these issues. We can laugh and find some kind of humor but we have to do it in a responsible way. We work had at that. It was important."
The speakers noted that production was halted for a day, specifically so all the writers and cast could meet to discuss the BLM issue they were to address in the season premiere episode. The premise for the first season was how Cedric's character, Calvin Butler, has his patience tested when the bubbly, White Johnson family moves into the Black neighborhood, right next door to his family.
At one point, Calvin tells his son "I've been living this my whole life," explaining that he is no stranger to Black discrimination. "Then why aren't you angry?" his son Malcom says. "I am angry, I'm angry every day," Cedric responds.
Webinar participants explained that it was not easy to mix powerful messages with humor, but they felt it needed to be done.
"It's not like you're living in this shiny world and everything is OK, when it's not," Cedric said.
Reynolds explained how the show is loosely based on his own experience of moving into a traditionally Black neighborhood in Los Angeles. Working together with Cedric, the show attempts to tell stories from both the Black and White points of view.
"This was an interesting experience in our writers room," Reynolds said, noting the diverse staff was able to share some insights into each others' lives before developing the episode's storyline. "We spent the first couple of days not writing, we were talking. Honest conversations."
The cast and crew of "The Neighborhood" felt they could not ignore the protests against police brutality that were happening in the real world. They are proud of the collaboration and the end product.
"It's something we felt like we had to say," Cedric said. "Not in a propaganda way. It felt like a natural thing for our show to talk about. This idea of humanity coming together. People out there marching together, marching for equity and balance."
Reynolds agreed, stating that empathy, getting people to care about their neighbors, can change minds and humor can help with that process.
"With laughter, people's defenses come down," Reynolds said. "For me, this is the episode that will do that more than any other."
Arnold admitted that she has been in show business nearly 40 years, but that this show is her first experience on a major network.
"Television has been a very powerful tool, a tool that I've always respected," Arnold said, recounting her experience in dialogue with the diverse cast and crew. "I didn't know what froyo (frozen yogurt) was. It's OK to be ignorant to certain things, because you just don't know. It's your responsibility to learn.
"I love the fact that CBS is shedding a light on that," Arnold said. "We want to be able to speak to people. It's important that we have a show of this magnitude."
In real life, Cedric spoke out about police brutality and was on the frontline of a protest in Hollywood. He agreed with Arnold, noting that situation comedy television shows are designed to tackle real-world issues and there are moments when the show can "drop some serious stuff."
"The world stretches and moves and we have to go along and do that too," Cedric said. "It's the responsibility of the sitcom to say these things that are entertaining but provoke thought, conversation and a good laugh and get it all out."
The subject matter of the Nov. 16 show may make some viewers uncomfortable, said Arnold.
"And it's OK for people to feel uncomfortable," Arnold said. "It means that you need to pay attention to your surroundings a little bit more."