Closing wealth gap could promote racial equity
Average median wealth for White families is 188k, Black families 24k
John W. Davis OW Reporter | 11/12/2020, midnight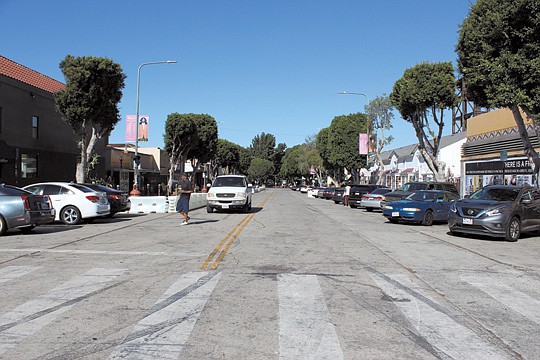 Home ownership and Black-owned businesses are the key to racial equity, according to Debra Gore-Mann, President and CEO of The Greenlining Institute. Since 1993, Greenlining has been advocating for advancing economic opportunities and empowerment for people of color through advocacy, research and leadership development.
Gore-Mann was the guest speaker at a recent virtual community business briefing, promoting economic opportunities in South LA. and determining the implementations of the 2020 election results.
According to the 2019 Federal Reserve Survey of Consumer Finances, White families have the highest level of both median and mean family wealth: $188,200 and $983,400. Black families' median and mean wealth is less than 15 percent that of White families, at $24,100 and $142,500, respectively.
"Wealth is what you need to get ahead," Gore-Mann explained. "Can we demand the terms (necessary) to close the racial wealth gap."
The Greenlining Institute has made it part of its mission to hold banks accountable for closing the racial wealth gap by holding inside meetings with corporate executives in the financial industry. However, wealth advocates also recognize the outside power that protests, including the Black Lives Matter movement, have had on promoting racial equity across the financial world.
"It is a time where the banks are having awakenings too," Gore-Mann said, adding that she belives the pillars of wealth in the Black Community consist of intergenerational wealth, home ownership and small businesses.
When it comes to wealth, Gore-Mann said the Black community should ultimately focus on intergenerational wealth. That means keeping homes and black-owned businesses family-owned. She said the appreciating value of real estate in Los Angeles has the ability to be leveraged into small-business loans, which would in turn create more economic opportunities in the Black community.
"I would argue black people can stretch a nickel farther than anyone else," said Gore-Mann, before adding that she does not believe financial illiteracy is the root cause of wealth inequality. Gore-Mann said the Black community should have an honest conversation with legacy banks about reparations for redlining, which is defined as refusing a loan to someone because they live in an area deemed to be a poor financial risk.