CLEO TV's New Soul Kitchen features chicken peanut butter stew recipe
Dish inspired by West Africa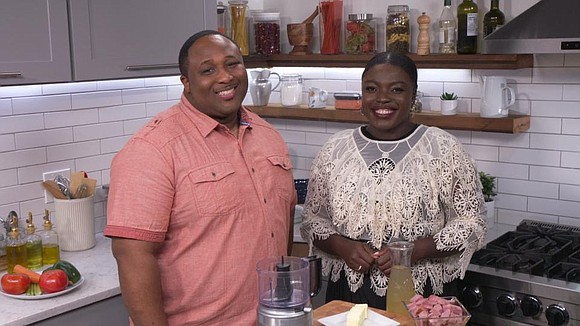 Chicken Peanut Butter Stew and Smoked Turkey Leg Stew are the featured recipes on CLEO TV's NEW SOUL KITCHEN latest episode this weekend.
On this week's episode Chef Essie Bartels will join Restaurateur, Entrepreneur and Host Chef Jernard Wells this Saturday, November 14 at 9 P.M. ET/8C and 9:30 P.M. ET/8:30C. Viewers can look forward to tasty, heart-warming staples just in time for the winter season.
In this episode, Chef Essie shares a popular dish from her home of West Africa delivering a Chicken Peanut Butter Stew with West African Yams. Meanwhile, Chef Jernard taps into his southern roots for to make a Down South Smoked Turkey Leg Stew with Veggies in a Rich Cream Broth.
New Soul Kitchen is produced by Powerhouse Productions, with Rochelle Brown and Sonia Armstead serving as Executive Producers. For CLEO TV, Susan Henry and Gold Morgan serve as Executives in Charge of Production; Donyell Kennedy-McCullough is Senior Director of Talent & Casting; and Robyn Greene Arrington is Vice President of Original Programming and Production.
For more information about CLEO TV visit www.mycleo.tv