Lewis named I Have A Dream Foundation interim executive director
From intern to executive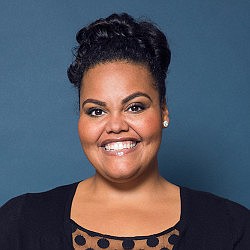 Janell Lewis has been appointed the new interim executive director of the "I Have A Dream" Foundation in Los Angeles. The organization's mission is to ensure that all children have the opportunity to pursue higher education, fulfill their potential and achieve their dreams.
Lewis began working at IHADLA as a Master of Social work intern from the University of Southern California with an emphasis on community organizing, planning and administration in 2013. Most recently, Lewis was the organization's senior director of programs.
"Janell's advocacy for the success of our students is unmatched. She has the experience, psychosocial training, passion, expertise and creativity to carry on IHADLA's difficult and important work," said Ronald Camhi, the Chair of IHADLA's Board of Directors.
Lewis will follow Pamela Miller, who served as IHADLA's CEO/executive director for the past two years. Miller will remain involved with IHADLA in support of Dreamer Scholars.
Lewis and Miller are credited for working closely together to launch the Dreamer Scholar Program 20, a cohort of 1st/2nd graders (now 3rd/4th graders) at Frank D. Parent Elementary School in Inglewood. IHADLA's involvement runs the gamut. Staff members work with Dreamer Scholars during school, after school, on the weekends and through the summer, following students for 10-plus years until they graduate high school.
During the COVID-19 crisis, Camhi said Lewis stepped up by forging more community partnerships and promoting online communication and mental health support during the pandemic.