Counties statewide can reopen places of worship for services
Churches still hesitate out of caution
Lisa Fitch editor-in-chief | 5/29/2020, midnight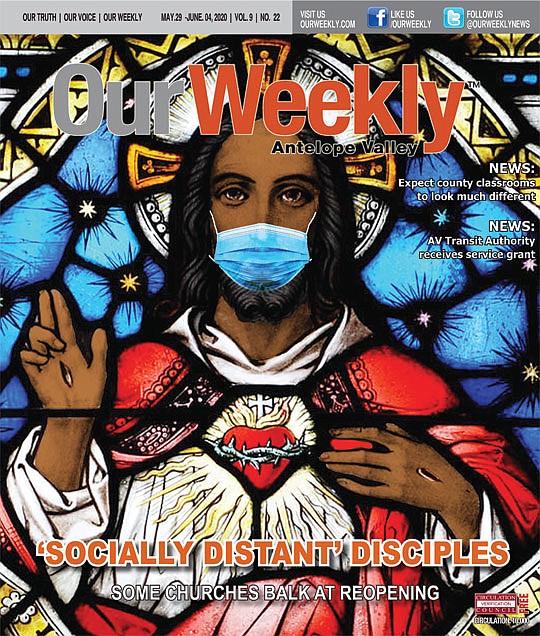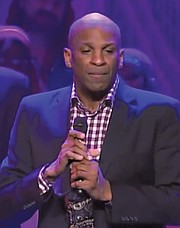 On Memorial Day, the California Department of Public Health announced the statewide reopening of places of worship for religious services and in-store retail shopping. Modifications are required to keep Californians safe and limit the spread of COVID-19. Nationally, though, churches are divided. Some are anxious to begin worship services, others, not so much.
There has been substantial blow-back to President Donald Trump's sweeping pronouncement Friday that states must treat all churches and other houses of worship as essential under coronavirus lockdown orders "right now." Trump said if governors don't abide by his request, he will "override" them, though it's unclear what authority he has to do so.
"As pastor of PFC, I announce to all members...our ministry will NOT be involved in any political ploy of such a dangerous decision ...to play to our religious sensibilities for political leverage," wrote Donald A. McClurkin Jr., senior pastor at Perfecting Faith Church in Freeport, NY. His Facebook post continued:
"To suggest and instruct churches to reopen without meeting specific metrics given by the scientific medical experts is highly irresponsible, fool-hearty and potentially dangerous to our wellbeing! ESPECIALLY TO THOSE IN HEAVILY EFFECTED AREAS!
"This political ploy to gain favor and votes from the faith-based community is blatant ...and will not be considered over my (our) pastoral duties to CARE for the members of the body of Christ! Our digital live-streams will ADEQUATELY serve the people LOCAL AND GLOBALLY until such time IN THE VERY NEAR FUTURE when we can gather again!"
In California, under new guidance, places of worship can hold religious services and funerals that limit attendance to 25 percent of a building's capacity – or up to 100 attendees, whichever is lower – upon approval by the Los Angeles County Department of Public Health.
"Together, our actions have helped bend the curve and reduce infections in our state. As sectors continue to open with changes that aim to lower risk, remember that COVID-19 is still present in our communities," said Dr. Sonia Angell, State Public Health Officer and director of the California Department of Public Health. "As more of us may be leaving our homes, keeping physical distance, wearing face coverings in public, and washing your hands frequently are more important than ever to help protect yourself and those around you."
The new guidance for religious services and cultural ceremonies encourages organizations to continue online services and activities, including to protect individuals who are most at risk for more severe COVID-19, including older adults and people with specific medical conditions.
To reopen for religious services and funerals, places of worship must:
• Establish and implement a COVID-19 prevention plan for every location, train staff on the plan, and regularly evaluate workplaces for compliance.
• Train employees and volunteers on COVID-19, including how to prevent it from spreading and which underlying health conditions may make individuals more susceptible to contracting the virus.
• Implement cleaning and disinfecting protocols.
• Set physical distancing guidelines.
• Recommend that staff and guests wear cloth face coverings, and screen staff for temperature and symptoms at the beginning of their shifts.