Compton College selects commencement student speaker for 'virtual ceremony'
Graduation to be streamed online June 12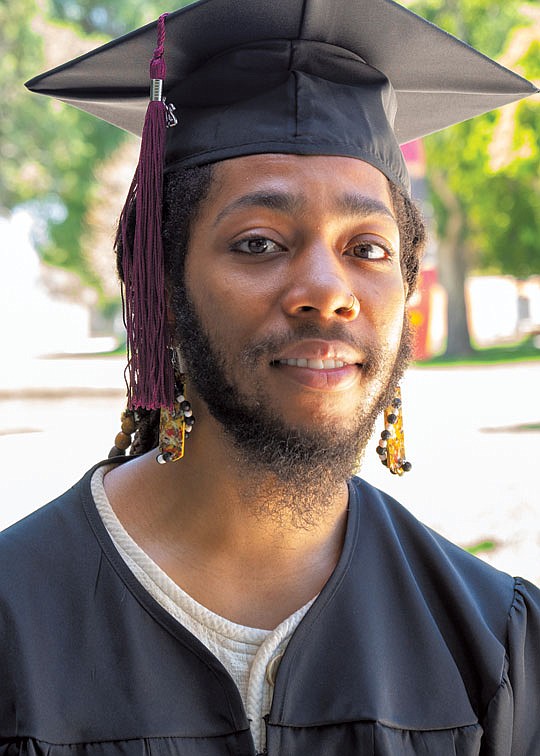 Associate degree candidate Jonathon Riptoe has been selected as the student speaker for the 2020 commencement ceremony for Compton College. Riptoe, a 2016 graduate of King/Drew Magnet High School of Medicine and Science, is an honors student who will transfer to the University of California, Irvine this fall as an English major.
"When I started my educational journey, I was at rock bottom. I was orphaned and homeless," said Riptoe. "Now, I'm on my way to my dream university."
Riptoe applied to be the student speaker this year because he believes he is the perfect example of the rewards of the educational system.
Riptoe credits Compton College with providing vital resources to all students, but especially to those in need. He took advantage of the college's Extended Opportunity Programs and Services (EOPS), a program for eligible economically and educationally disadvantaged students who want to get an education, but do not have the resources to enroll in college.
EOPS students receive many benefits including priority registration; referrals to student support services; student enhancement workshops; funds for educational supplies including book vouchers; transportation assistance; academic achievement grants; and more.
Riptoe says the smaller campus environment at Compton College helped him more easily navigate his college experience and get all of the assistance he needed to be successful.
"Compton has helped me reach my goals by teaching me the purpose of educational merit," he said. "The more that I focused on my studies here, the more opportunities came my way. I was able to secure a scholarship, gain a student worker position with my professor, have a voice in advocacy for change, and acquire meaningful letters of recommendation."
As a result of the COVID-19 pandemic and social distancing orders, Compton College will host a virtual commencement ceremony this year on June 12 at 11 a.m., which will be streamed via the college's YouTube channel and accessed via its website at www.compton.edu. The virtual ceremony will include pre-recorded keynote speeches and brief videos or pictures submitted by graduates. In addition, Compton College graduates will receive a complimentary commencement program, diploma cover, and 2020 tassel by U.S. mail prior to the June 12 ceremony. Graduates are also invited to return and participate in the 2021 Compton College Commencement Ceremony.