Free trainings offered by DeVry
Online, self-paced, avocational tracks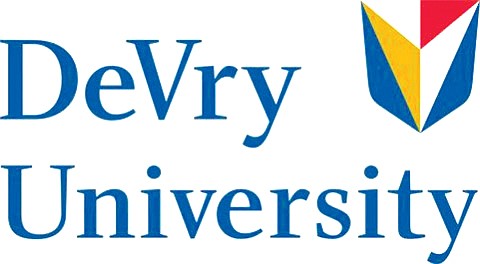 Knowing that many now find themselves unemployed or need to up-skill their abilities for what opportunities come next, DeVry University has launched two skills development training programs that are available at no charge to the general public for a limited time.
Upon successful completion of three modules within a training track, participants will earn a certificate of completion.
The training sessions listed below have traditionally been offered to education partners through DeVry's workforce solutions group DeVryWORKS in an effort to help companies prepare their teams for the evolution of business in today's global economy. The trainings offered include:
Group Dynamics—This track of three modules will help participants effectively collaborate, communicate, and gain self-awareness around individual impact and understand the value of diverse teams and perspectives while working with others. Total time: 2.5 hours
Customer Service—This track of three modules will help participants gain a better understanding of the diverse needs of customers, including building better customer relationships, establishing rapport, maintaining relationships, and different forms and tactics of communication to support customers across industries. Total time: 3.5 hours
To sign up for either training, visit devry.edu/blog/skill-development-training.html. These online, self-paced tracks are non-credit bearing, avocational, and not part of a DeVry University or Keller Graduate School of Management program of study. DeVry is offering these complimentary modules to help participants develop or enhance their skills during the COVID-19 crisis. Completion of these modules does not lead to employment.
For more information on these trainings, visit devry.edu/blog/skill-development-training.html.