'Distance learning' shows ongoing disparity of nation's digital divide
Inner-city students could fall further behind
Merdies Hayes Managing Editor | 5/1/2020, midnight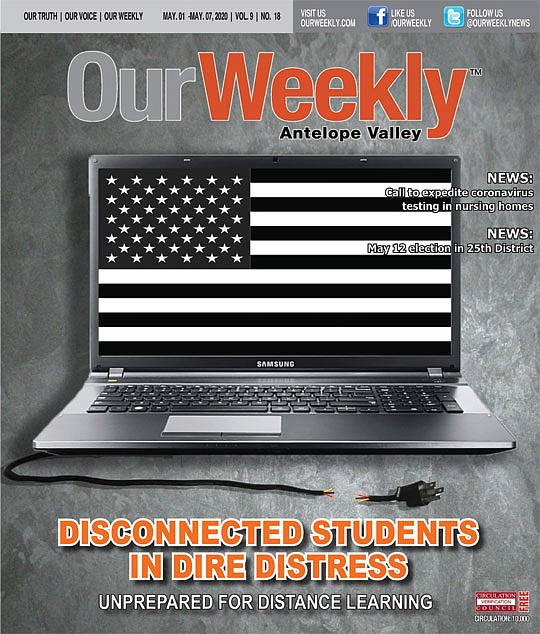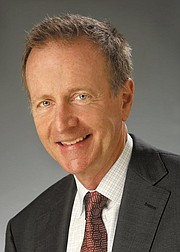 It is always a challenge for teachers and school administrators to deliver the best possible educational options to students. The shutdown of school districts across the nation has made that responsibility even more daunting.
In Los Angeles, with a school district where an estimated 70 percent of children live in working-poor households, thousands of school students have no access to the internet or other devices at home. The Los Angeles Unified School District (LAUSD) has accepted the unprecedented challenge of continuing instruction via distance learning. The school district is engaged in an intensive effort to get K-12 students online during social isolation when normal tools of instruction and record keeping are temporarily unavailable.
Reality in nation's second
largest school district
"We're not dealing with an affluent community in a private school, so the foundation (to get more students online) wasn't laid over the last decade," said LAUSD Superintendent Austin Buetner.
Educating the nation's second-largest school district is a difficult task. The disparity in connectivity between poor and wealthy households in Los Angeles has illuminated an area of America's continuing digital divide. Education experts worry that lower-income students with little or no internet access are falling even farther behind their more well-heeled peers. They're unable to connect virtually with their teachers, do research online, or collaborate with their classmates on assignments.
Some of the biggest gaps in connectivity lie in America's inner cities. The Federal Communications Commission  estimated last year that about 21 million Americans lacked access to broadband. Economically-disadvantaged students face bigger hurdles in completing their assignments online. In May 2019, the Pew Research Center found that 44 percent of adults in households making less than $30,000 annually do not have high-speed internet connections.
The lack of broadband connectivity can have a significant impact on student achievement. Pew found that the "homework gap"—or the lack of reliable Internet connection to do homework—was more pronounced among African-American, Latino and lower-income families in general. Even prior to the coronavirus pandemic, roughly 17 percent of teens between the ages of 13 and 17 years were not able to complete their homework assignments because there was no computer at home and, if there was one available, no online connection.
A pronounced 'learning gap'
Researchers at the USC Annenberg School for Communication and Journalism released a study last week that revealed a stark difference in learning opportunities for low-income and minority families. They assert that a minimum 25,000 local families are suffering through a pronounced "learning gap" since the stay-at-home mandate to minimize the spread of coronavirus.
"The closure of school campuses is laying bare the disparities in household resources for effective distance learning," said Dr. Herman Galperin, an associate professor with the Annenberg School. "Without aggressive initiatives from schools and local or state governments, low-income and minority students will fall further behind as a result of COVID-19."
Galperin and his team examined household availability of two key components of distance learning: a residential internet connection, and a desktop or laptop computer. The research showed that one in four K-12 households in LA County lacks those resources. Among LAUSD students, one in three live in households without  high-speed internet or a computer.