Democratic candidates received $41 million in 2020 from Blacks
Carol Ozemhoya | OW Contributor | 3/19/2020, 10:16 a.m.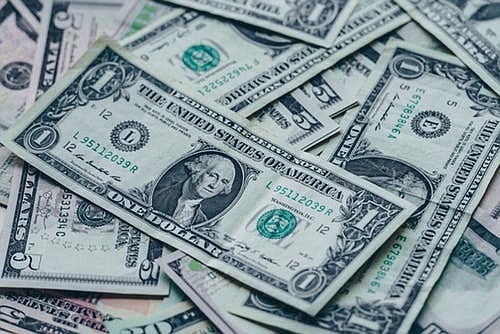 Americans donated nearly $41 million last year to Democratic presidential candidates, with Bernie Sanders topping the list, according to a new report, says NBC News. The total amount donated was nearly 13 percent of what all candidates collected through an online donor platform handling most donations made to Democrats.
The study, conducted by Plus Three, a minority-owned technology and fundraising firm, points to an electorate giving to presidential candidates at a level almost equal to their proportion of the American population and shows that those donations don't necessarily correlate with how those same donors have voted in the primary season.
Described as a first of its kind tally of Black political contributions, the report shines a light on a party and presidential candidates dependent on Black voters, open to their donations but deficient in diversity when it comes to influencing campaign strategy, policy priorities or spending decisions. The disparity in Black donations, and in overall fundraising, between Sanders and Biden was highlighted in Sunday night's presidential debate when Sanders at least twice drew attention to an outside group spending large sums to run attack ads against him and in support of Biden.
Biden, in turn, insisted that he, the front-runner for the nomination, really has not raised that much. Plus Three researchers examined more than 1.94 million donations from Black donors and found that the average amount given to presidential candidates was $21.03. The new report — commissioned by the Collective PAC, an organization working to boost the number of Black officeholders — examined more than 13 million donor records from ActBlue, an online donations platform that, in recent election cycles, collected about 95 percent of all donations made to Democratic candidates.
But unlike individual campaigns, which are only required to report donations of $200 or more to the Federal Election Commission, ActBlue captures details about those giving as little as a dollar. To pinpoint the nearly 2 million donations likely made by Black donors, Plus Three tallied only contributions coming from people with the 162,255 most common surnames used by Black people in the United States, according to U.S. census data.
Then the study's authors culled this group down to those who also live in a ZIP code where census data indicates 20 percent or more of all residents are Black. This method is similar to the way that advertisers target customers, campaigns target voters and regulators have attempted to monitor fairness in lending.
When it comes to presidential candidate fundraising, Sanders — whose campaign looks to be in trouble after sweeping losses in Tuesday's primaries — has proven to be the most effective of all the Democratic candidates, raising $132.56 million from all donors on ActBlue by the end of 2019. Biden in comparison raised just $68.28 million. That pattern has continued through 2020 fundraising.
Among Black donors, Sanders raised $10.5 million, almost $4 million more than Sen. Elizabeth Warren of Massachusetts. Pete Buttigieg collected $6.07 million, while Biden's $3.65 million put him in fourth place. Sen. Kamala Harris of California, at $2.99 million, was in fifth with Black donors, followed in ninth by Sen. Cory Booker of New Jersey, with $1.24 million.