LA County health officials worried about COVID-19 among homeless
Growing population at risk of immediate illness
Merdies Hayes Managing Editor | 3/13/2020, midnight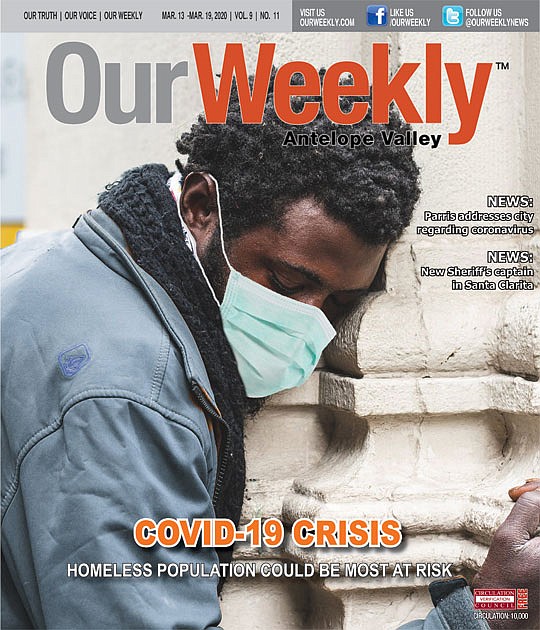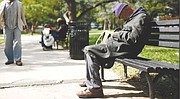 The potential for an outbreak of the coronavirus disease (COVID-19) among the nation's homeless population is increasing daily. Public health officials in Los Angeles County and statewide are concerned for this unsheltered population because of the susceptibility of illness, particularly the flu and other concerns that can begin small and rapidly become a life-altering event.
In Sacramento recently, A Solano County woman came down with a suspected viral infection and needed treatment. She was taken to the hospital, not knowing that she would become the first person in the nation to be diagnosed with the novel coronavirus without a known cause. The hospital's emergency room is often filled with homeless patients, whose immune systems have become significantly weakened from living in filthy encampments on riverbeds, in alleys and on city sidewalks.
New cases of virus through community spread
This week, Los Angeles County witnessed its first two cases of coronavirus through community spread. While the sources are unknown, the danger of contracting the virus by living in a homeless encampment has received the attention of county officials. Los Angeles County Supervisor Mark Ridley-Thomas has called for extra precautions for this especially vulnerable population.
"While this is a challenging issue for everyone, people experiencing homelessness are particularly vulnerable and we must do everything we can to help them," Ridley-Thomas said. "LA County is being proactive and collaborating with stakeholders. The board urges everyone to be calm, cautious, mindful and empathetic as we work together to prevent the spread of coronavirus."
In addition to voting for a motion presented by Supervisors Kathryn Barger and Hilda Solis in declaring a local emergency, Ridley-Thomas asked LA County Public Health Director Dr. Barbara Ferrer about the need to roll out sanitation stations and other measures to prevent any outbreaks among people living on the street. Ferrer said the ordinary safety precautions for the general public can be all but "impossible" to instill among the homeless population of which taken on an individual basis are never in the same place twice from day to day.
Homeless often 'sicker than general public'
"[The homeless] cannot stay home when they're sick. They cannot wash their hands often," Ferrer said. "Many times, they don't have a medical provider that they're in contact with." Ferrer further explained they are aware of many people experiencing homelessness are "sicker than the general public" and already have heightened mortality rates.
"We are very concerned that novel coronavirus can disproportionately devastate people who are experiencing homelessness," she added.
Throughout the county, members of Ferrer's department are visiting hundreds of interim housing facilities (mostly homeless shelters) to ensure each has adequate facilities and links to medical providers. The Public Health department has also met with leaders of several departments and agencies including LA County's Homeless Initiative and Office of Emergency Management as well as the Los Angeles Homeless Services Department to better identify locations where homeless persons who show symptoms of coronavirus can be safely placed to monitor their health.