No show, no paycheck
COVID-19 takes its toll on every level of entertainment industry
Gregg Reese OW Contributor | 6/26/2020, midnight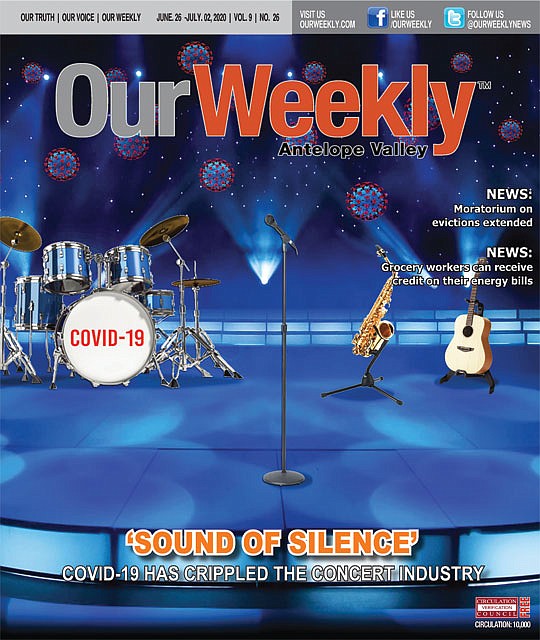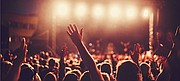 Bohemian - noun - a person, often someone who is involved with the arts, who lives in a very informal way without following accepted rules of behavior. He liked to think of himself as a bohemian.
Bohemian—adjective—A bohemian existence/lifestyle
Initially coined in 19th-century France to label artistically inclined wanderers from the eponymous section of Czechoslovakia (not excluding the Romani or Gypsy people), Bohemian has come to designate people adhering to an unconventional lifestyle. Folks whose livelihood is dependent upon providing entertainment or nonessential services traditionally take up habits of survival foreign to those accustomed to ready, steady income.
Here in Los Angeles, one might readily find aspirants from all over the country (and the world) lured to this balmy climate to fulfill their personal dreams of artistic fulfillment, many of them toiling at what may be euphemistically called their "day jobs."
Even the lucky few who have achieved their elusive goals find that "life at the top" is a precarious existence at best, subject to the shifting tides of a fickle economy, and the even more uncertain whims of the public's taste. Of course now this present year of Our Lord has brought with it a hurdle in the form of a respiratory illness of epic proportions: the coronavirus, aka SARS-CoV-2, or simply COVID-19.
The most noteworthy victims of the pandemic come from the realm of performers, particularly jazz pianist and patriarch of a musician dynasty, Ellis Marsalis, whose April 1 death (officially pneumonia) was attributed to complications the virus.
Accompanying him as victims of COVID-19 are New Orleans based DJ Black N Mild; Cameroonian multi-instrumentalist Manu Dibango, known for his 1972 hit "Soul Makossa"; Bronx-based rapper Fred the Godson; Detroit electronic and techno impresario DJ Mike Huckaby; Grammy winning trumpeter Wallace Roney; and Gospel singer Troy Sneed.
A scourge touching every bastion of humanity, this malady has had an especially severe sway on those who live off the disposable income of America's consumer base.
Previously featured in Our Weekly (see "Voices in the Crowd," from June 8, 2017), blues man Maurice "Mighty Mo" Rodgers endured decades of shifting finances before settling into middle age and a more than comfortable living touring Europe and aboard. The hardscrabble foundation of his formative years may have prepared him for the reversal of fortune that 2020 brought forth.
"Yeah this virus is affecting all working musicians," he acknowledged, via the Internet from northern France. "The last gig I did was the Samsung Blues Festival in Tunisia, Africa (on March 10)."
A history buff, he stayed over a few days to take in the fabled Cartesian ruins, leaving just before the quarantine was declared.
"If we had stayed one more day we would have been locked down there," he continued.
Now nestled in France with his fiance, he is utilizing this time to "re-regroup," as he anticipates a return to performing, perhaps in Switzerland this December. In the meantime the politically active singer will release a song about the killing of George Floyd (http://mightymorodgers.com/).