Avoid the mental trauma of crisis
Multiethnic protests may lead to change
Lisa Fitch Editor in Chief | 6/12/2020, midnight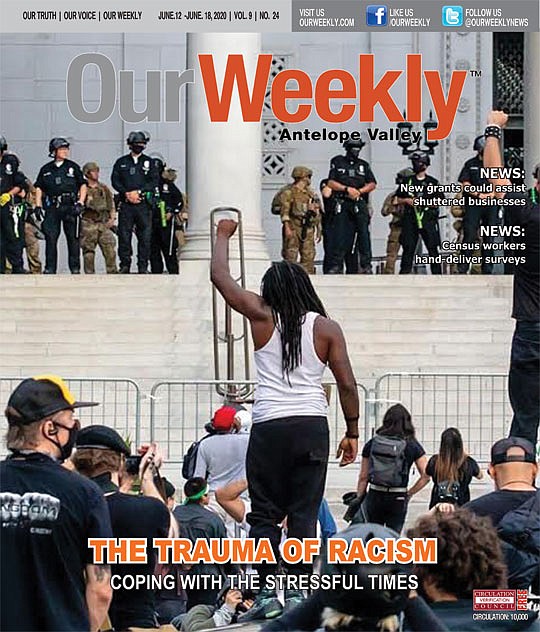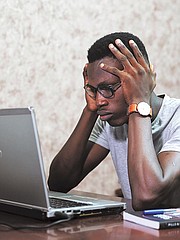 "I read something last night that I think makes a lot of sense. It's this: 'White privilege doesn't mean your life hasn't been hard. It just means the color of your skin isn't one of the things that makes it harder.' Wherever you stand, I don't see how you can argue with that."
—Jimmy Kimmel
Over the past few weeks, news reports have shown that protests following the death of George Floyd are multi-ethnic. Some, like talk show host Jimmy Kimmel, have come to a realization of the terms "White privilege" and "systemic racism."
Though these terms are not new to many, the trauma brought on by the Floyd videotape might be a new feeling.
"Dealing with racism and White supremacy on steroids is not easy," said Tiffany Dena Loftin during a recent Congressional Black Caucus Town Hall webinar. "Please make sure you are taking care of yourself."
Loftin, director of the NAACP's Youth & College Division, said that it is important to turn off the news channel for a while and take a rest from the stress.
"Without you we cannot continue the important work," she said. "Don't worry about missing out, we don't want to be missing you."

Dr. Patrice Harris, immediate past president of the American Medical Association (AMA), agrees and notes that physicians on the frontline see both the short term, immediate and the long term effects of trauma on an individual's health.
"Most of the protests have been peaceful and it's certainly appropriate to raise awareness around issues," Harris said. "We're encouraging everyone to wear masks and remember COVID-19 is still with us."
Harris said that getting involved in the protests is an individual decision, as is staying home.
"Acknowledge the anger feelings," she added. "It's ok to be stressed. But take a break from media, exercise, increase your physical activity, get enough sleep, eat as healthy as you can."
"PTSD (Post-tramatic stress disorder) is a medical disorder," Harris said. "Structural racism is a behavior that radiates from police brutality and health inequity. That can lead to violence or lead to other trauma and trauma can lead to PTSD.
"There are many types of trauma that can impact the health—mental health and cardiovascular health," she said. "It's important to note that it doesn't have to be direct. Just witnessing violence can have an impact.
Harris said that now, people around the world have experienced violence vicariously through the recording of Floyd's death, which memorialized the event and gives voice to what many in the Black and Brown communities have been witnessing for years.
"We have to appreciate that these are traumatic events," Harris noted. "Trauma has long-term impacts on health. Psychological, yes, but it also impacts the cardiovascular system."
Harris has been interviewed by the media regularly, lately, regarding self-care during the coronavirus pandemic. Now her attention has turned to the current protests.
"One of ways to deal with the trauma is from time to time taking a break from the news and the media," Harris said. "We cannot always avoid trauma. But we can cope with stress."