Windsor Hills family survives COVID-19 battle
Advising everyone to take pandemic precautions seriously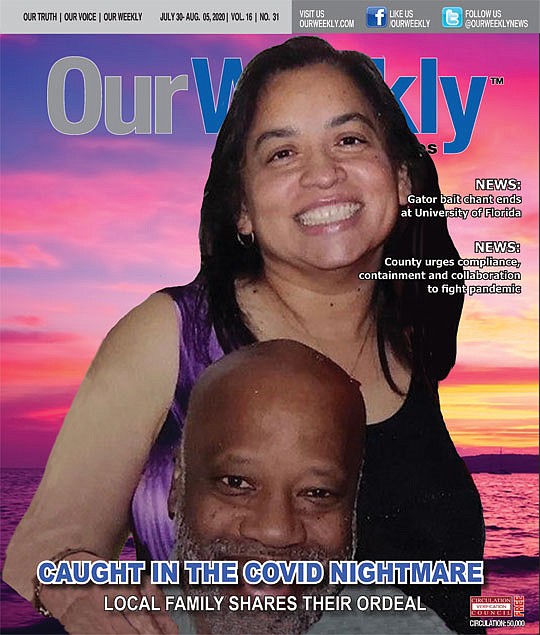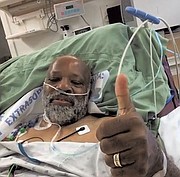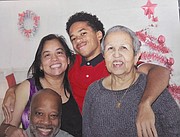 When the first signs of the coronavirus pandemic came to Los Angeles, Stacy Miles, 51, figured she would be the last person to get infected.
"I'm a little bit of a germaphobe," she said. "Always washing my hands, don't like to touch things. I said 'I don't expect to get this, because I'm so particular'."
Miles didn't know when or how she contracted the coronavirus. She went to work; pumped gas; went to the grocery store. Later, she thought her sinuses were starting to act up. She would go to bed directly after dinner. Then she felt so fatigued, she wanted to go to bed after lunch.
"My mom is 81 and also lives with us, so I wanted to get tested to make sure," Miles said. "I wanted to confirm that it was not COVID."
Having just been diagnosed with diabetes in February, Miles knew that she was now in that high-risk category.
She went to urgent care on Wednesday and got a call on Saturday. She was positive for the virus and was told to quarantine herself.
Miles immediately called her cousin in Perris, Calif., who drove nearly 80 miles to pick up Miles' mother, Susan, and Jair, her son, so they could move to Perris during the quarantine.
Her husband, 61, stayed behind to nurse her back to health.
"Keith, being Keith, he was coming too close to me too often," Miles said, noting he regularly took her temperature and made sure she drank fluids. "Every time I coughed, he was there with a lozenge."
Keith, a computer engineer and former bodybuilder, had always made sure to stay in top shape. But within days, he was sick, too.
"Keith started declining," Miles said, noting he had vomiting spells, while she never had that symptom. "He's getting sick, and I'm starting to improve."
Her husband was exhausted, to the point where he said it seemed a chore for him to lift a mug of tea to his lips.
The couple didn't realize he was suffering from Hypoxia, a condition in which the body is deprived of adequate oxygen supply at the tissue level.
"He was just totally wanting to lay down," Miles said. "He just did not have the energy to do anything."
Keith lost his appetite and stopped drinking fluids.
"I didn't want anything in my throat or my mouth," he said. "I was sleeping in the chair. It's a big, comfortable chair, but I was struggling."
He turned to heating pads and a back massager for relief of aches and pains and turned to their futon for rest, but his wife warned that a prone position could lead to pneumonia.
"I expected him to show some signs of improvement," Stacy said. "But he seemed to be constantly declining."
Stacy called the doctor's office again. They told her to get Keith to the emergency room.
Easier said than done.
It was 10 a.m., but Keith wanted to shower first. After getting in the shower, he had to call on Stacy to help him wash and dry. While getting dressed, he'd put on one garment, then lay down. Put on one pants leg, then lay down.