Community arts workshops next month via zoom and FaceBook live
Results will be featured in virtual Leimert Park Art Walk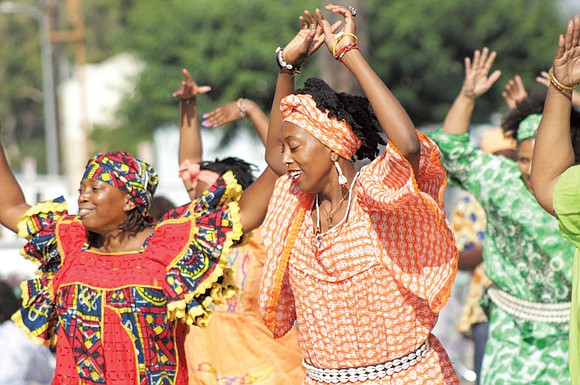 All ages are welcomed and invited to participate in a free series of public programs sponsored by LA Commons and the Leimert Park Art Walk.
At 10 a.m. on two Saturdays, Aug.1 and Aug. 8, students can learn to make hand fans to honor ancestors. Hand fans can be traced back 4,000 years in Africa and have been prevalent in African-American culture as well.

Make masks and headpieces that honor ancestors and elders during an 11 a.m. session. These wearable protective masks will be infused with culturally relevant stories from the past, reflections from present, and visions of the future. Maria Elena Cruz leads this journey to imagine and create art that will be featured in the virtual procession at the 10th Annual Day of the Ancestors: Festival of the Masks at the Leimert Park Art Walk.
At noon, participants can join Barron Lightner to learn and experience Afro Diasporic Dance. Each week includes a stretching and introduction to an Afro Diasporic social dance.
Join Rene Fisher Mims at 1 p.m. in learning percussion rhythms and songs. Play using household objects and experience the healing vibrations produced by rhythms and Songs from the African Continent and her diaspora
A zoom link will be sent to attendees and posted one hour prior to event via email. The waiting room will be open at 10:30 a.m. A list of materials is featured on the registration page. To review or catch up with previous workshops go to the LA Commons facebook page. To sign up and for more