Three in four Californians worried about contracting COVID-19
Were shelter-in-place rules relaxed too quickly?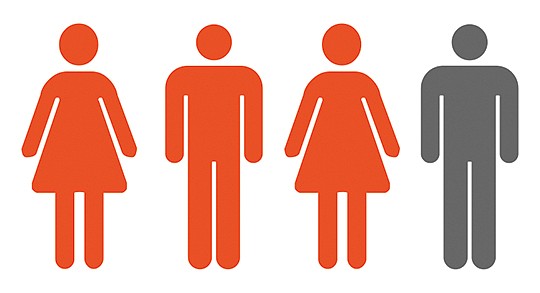 As the state faces a resurgence of COVID-19 cases, significant majorities of Californians are concerned about contracting the coronavirus, with rising numbers - particularly households with lower incomes and communities of color - worried about the pace of reopening the economy, according to the latest tracking poll from the California Health Care Foundation (CHCF) and survey firm Ipsos.
The survey, conducted in English and Spanish June 26-30 among 1,156 California residents, reflects growing awareness of rising COVID-19 case numbers that led Gov. Gavin Newsom to order indoor restaurants and other businesses shut down in many counties.
Some 77 percent of Californians say they are concerned that they or a family member will contract COVID-19. The level of concern is higher for Californians with low incomes, with 81 percent saying they are concerned. In addition, 85 percent of Latinos, who have been disproportionately impacted by COVID-19, say they are at least "somewhat" concerned, with 61 percent saying they are "very concerned." Ninety percent of Asians say they are concerned.
The share of Californians who say shelter-in-place orders are being relaxed too quickly is climbing - jumping from 43 percent last month to 53 percent in the new survey. In the latest CHCF poll, 27 percent say the pace is "just right," and 18 percent think the order is being relaxed "too slowly"—with responses varying along ideological, racial, and geographic lines.
"Californians are clearly worried about the rising numbers of COVID-19 cases, especially as more and more people are returning to work," said Kristof Stremikis, director of market analysis and insight at the California Health Care Foundation. "There has been a noticeable jump in the number of people who think the state has been reopening too quickly."
"This new poll also highlights widespread concerns with the ability of the health system to respond," Stremikis added, "although most people believe they can get the care they need."
Some 84 percent of Californians say they are confident that, if infected, they or a family member can get the care they need, compared to 70 percent of Californians with low incomes—defined as incomes at or below 138 percent of the federal poverty guidelines (PDF). Poll results can be found at this link: https://www.chcf.org/blog/covid-19-tracking-poll-most-californians-are-worried-contracting-covid-19.