The 'criminal miseducation' of Black students in the LAUSD
Critical thinking skills are needed to compete in STEM fields
Sikivu Hutchinson special to ow | 1/30/2020, midnight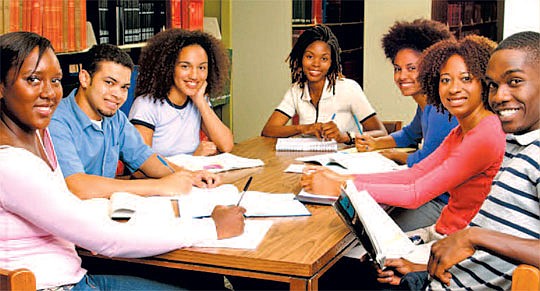 If African-American students in the Los Angeles Unified School District were a single district, that district would be the 11th largest in California. This stat comes from a recent analysis of LAUSD test results that unsurprisingly confirms the district's systemic failure of Black students. Over half of South L.A. schools with the largest concentration of Black students were rated "poor" in academic achievement. These schools received a red rating. By contrast, only fifteen schools were rated red for white students.
Yet, where is the outrage??
Although African-American high school graduation rates have increased, only half of Black LAUSD graduates have the grades and A-G (or college preparation) classes required for admission to UCs and CSUs. This combination of low access to college readiness resources, minimal access to college and guidance counselors, as well as high quality instruction, after school enrichment and tutoring programs, is informed by the systemic criminalization of African-American students.
While the LAUSD phased out willful defiance as an "offense" that students can be suspended for, Black students continue to be suspended at higher rates than non-black students. Moreover, widespread district practices such as random searches (which the board voted to phase out in July after community organizing by student activist coalitions like Students Deserve and the Students Not Suspects campaign) and over-policing by school resource officers further undermine student learning, safety, and engagement.
The dwindling number of Black students at traditionally African-American campuses is another factor. For the most part, faculty of all ethnicities are not trained to be culturally responsive to the needs and communities of Black students. Despite the millions poured into professional development training, faculty and administrators are not versed on how structures of segregation, institutional racism, state violence, sexual violence, and economic insecurity impact the psychological, emotional, and academic wellbeing of Black students.
In addition, Black "Generation Z" youth are more likely to identify as lesbian, gay, bisexual, and/or transgender, making them more vulnerable to bullying, harassment, and emotional abuse. Higher levels of LGBTQIA+ identification among Black youth defies mainstream, Eurocentric stereotypes about queer identity. It also dovetails with the rising number of queer Black parents who are raising children in communities where they are "invisibilized" by anti-queer public policies, conservative religious traditions, economic inequality, and minimal to nonexistent social services.
While the district has developed some programming and outreach for high school age LGBTQIA+ students, there is little to no culturally responsive programming or professional development that addresses the lived experiences of queer, trans, and nonbinary African-American students in grades K-8. Students in these grades are even more underserved because teachers and administrators may not have been trained to be conscious about or attentive to addressing homophobia and transphobia on their campuses.
Why is this relevant to achievement? Because it represents the many challenges confronting a district that is ill-equipped to address a changing student body and the intersectional issues it faces. As greater numbers of elementary and middle school African-American students grapple with gender identity and sexuality in homophobic, transphobic school communities, it will have a profound impact on their academic outcomes.