Rep. Ayanna Presley reveals bald head due to alopecia
Massachusetts
Carol Ozemhoya | OW Contributor | 1/17/2020, 9:51 a.m.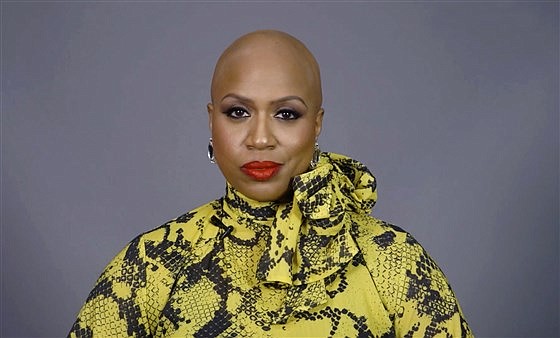 Rep. Ayanna Pressley (D-Mass) disclosed Thursday that she has alopecia areata, a condition that results in the loss of hair on the scalp and elsewhere, NBC News. Pressley, who is known for sporting natural hairstyles, particularly Senegalese twists, also revealed her bald head for the first time in an interview with the Root.
"My twists have become such a synonymous and a conflated part of not only my personal identity and how I show up in the world, but my political brand," she said. "And that's why I think it's important that I'm transparent about this new normal and living with alopecia."
Pressley said she has been bald only in the privacy of her home and in the company of close friends. She said she experimented with different hairstyles, including weaves and wigs. (She nicknamed one wig "FLOTUS" because to her "it feels very Michelle Obama," and she calls another of her wigs "Trace," after the actress Tracee Ellis Ross.)
Senegalese twists started out as a transitional hairstyle, she said. And it became a statement. "I was very aware that this hairstyle could be, would be, filtered and interpreted by some as a political statement that was militant," she said. "People said, 'People will think you're angry.' And I said, 'Well, they already think that.'"
Pressley said she was not prepared for the acceptance, community and affirmation that resulted from her wearing the twists, including letters of support from women from around the world. Pressley said she learned that she had bald patches last fall while she was getting her hair retwisted. Not long after, she said, she was waking up every morning to "sinks full of hair."
The hair loss presented new challenges as she tried to conceal her growing baldness while juggling her responsibilities on Capitol Hill.