Pan African Film and Arts Festival
'Hero' launches event Feb. 11
Lisa Fitch Editor | 2/6/2020, midnight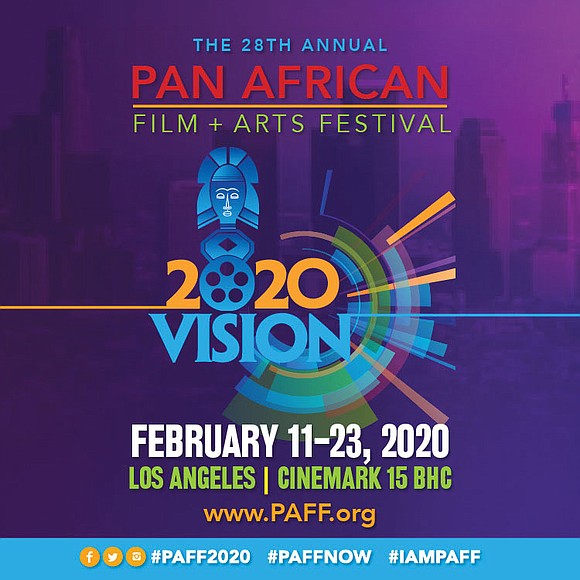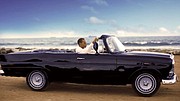 The 28th annual Pan African Film and Arts Festival (PAFF) will open Feb. 11 with the film "HERO: Inspired by the Extraordinary Revolutionary Life and Times of Diplomat and Judge Ulric Cross," directed by Caribbean filmmaker Frances-Anne Solomon. The festival will kick off with an opening night gala at 7:30 p.m. on Tuesday, Feb. 11 at the Directors Guild of America (DGA), 7920 W. Sunset Blvd. in Hollywood.
This year's PAFF theme is "20/20 Vision," kicking off the decade with a fresh lens and solidifying its commitment to tell diverse stories with a global, luminous view.
"HERO" is inspired by the life and times of Trinidad and Tobago diplomat and Judge Ulric Cross, who was a member of the highly-decorated group of Caribbean pilots who flew combat missions for the United Kingdom's Royal Air Force (RAF) in World War II. This Caribbean group was the equivalent of the Tuskegee Airmen—the African-American military pilots who flew combat missions for the U.S. Air Force in World War II.
After his service, Cross went on to play an active and important role in the Pan African Movement, which led to the creation of the 28 modern Caribbean and 54 modern African nations. This Pan African Movement influenced U.S. domestic policy towards African-Americans and inspired the Civil Rights movement. It also inspired Black Power movements in the Americas as well as the rise of Black consciousness that swept around the world and resonates to this day.
"His story is not well known in Trinidad," Solomon said. "We don't learn about these things n our country. Our educational system is very colonial."
Cross was a friend of Solomon's family.
"He was just like 'uncle Ulric,'" she said. Another friend later asked Solomon's mother for help in getting a film made about Cross' life.
"So I began to research his story, this incredible narrative that affects us all," Solomon said.
She began the project in 2011,compiling interviews of Ulrich and his family; filming new actor dramatizations in Trinidad, England and Ghana; and combining that with archival footage that includes Kwame Nkrumah and the efforts leading to his country's independence from the United Kingdom in 1957.
"It's mostly a feature film, a lot hangs on the dramatizations," Solomon said. "The reality is, a lot of professionals were involved in that particular moment in time. My grandfather was one of the persons who helped write the articles of Caribbean independence. It was a thing at that point in time. A lot of young professionals were involved."
Nkrumah was looking for help with the liberation process—transforming the government from being colonial to serve the people.
"The liberation movements at that time were really the spark that launched the civil rights movement in America," Solomon said. "All were inspired by independence movement and all traveled there: Stokley Charmichael, Martin Luther King—it was the center of a huge revolutionary activity during late 50s and 60s."
King learned from the liberation movement. He was there when the Queen of England brought an official seal of independence to Nkrumah. He witnessed Nkrumah and the queen dancing together in celebration. According to Solomon, King was inspired and took those lessons back to America. Solomon said that her "uncle Ulrich" played an important role in a movement that was designed to empower Africans worldwide: To redeem the crimes of enslavement and colonialism. To help heal the great wound that had been inflicted on Africans.