The Black experience in Germany
Pan-Africans & racism
Isabell Rivera OW Contributor | 2/6/2020, midnight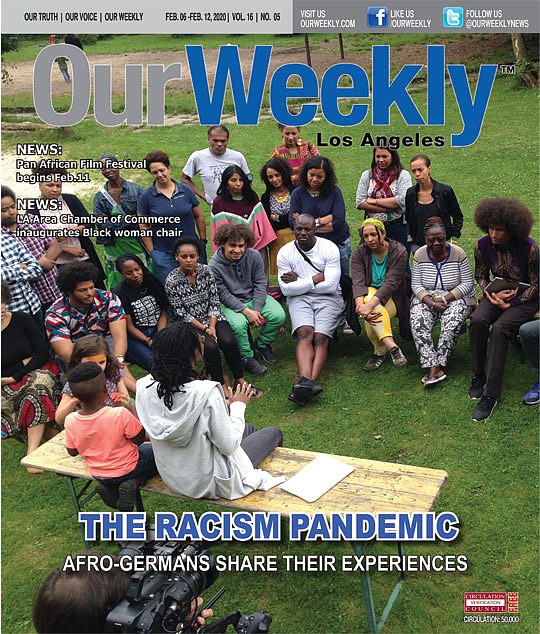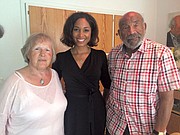 For many Non-Europeans, Europe is considered mostly White.
Especially Germany.
But Germany is also home to many second- and third-generation German citizens who are not White, fair-haired, and blue-eyed.
According to the "German law of citizenship," being born in Germany would not make that individual a German citizen automatically, one parent has to be German. But even so, many Black Germans - or Afro-Germans - feel like they are not considered "German," but foreigners.
Although Germany has many immigrants from African countries, such as Ghana, Nigeria, Somalia and Senegal, who mostly migrated to Germany in the 1980s, the first African in Germany who received higher education was brought to Germany as a "gift" for the Duke of Brunswick-Wolfenbüttel in 1720. The Ghana native, Anton Wilhelm Amo, was treated like a family member, not a servant, and was encouraged to study at the Duke's University of Helmstedt.
Then, before the transatlantic slave trade, "servants," were brought to Europe from Africa to help with resident's household tasks. Toward the end of the 18th century, however, African slaves were brought to Germany from West Africa, since German estates were established in the African Great Lakes and West Africa. Many Africans migrated to Germany to work and receive higher education.
"Africans had a dream to come to Europe, like many Europeans had the dream to go to the United States," German author and actor Theodor Wonja Michael said in the 2017 documentary 'Afro.Germany'. for the broadcast channel "Deutsche Welle" (German Wave). In it, Afro-German journalist Jana Pareigis focuses on the topic "Being German and Black." Political scientist, human rights activist and Ph.D. student Joshua Kwesi Aikins also appears in the documentary.
The first genocide by Germans
Berlin, which has one of the largest African quarters, still contains many street names given during colonial times. However, a lot of those street names receive criticism since they represent colonial rulers who mistreated and even killed many Africans, such as Adolf Lüderitz and Lothar von Trotha.
Aikins, who's of German and Ghanaian descent, has been actively trying to change those street names for more than 15 years. Aikins is also a member of the Initiative Schwarze Menschen in Deutschland (Black People in Germany Initiative) and is involved in promoting human rights-based empowerment on behalf of Black people and other people of color.
"In our culture the image of a White Germany is handed down. There are the Whites and the others, who are considered inferior or underdeveloped. Allegedly they do not belong. This creates a self-perception based on feelings of superiority - and a structure in which these ideas are passed on," Aikins mentioned in an interview. "Nearly everybody refers to a treasure of prejudice, even without being racist. These patterns can be traced far back into the past. They were already developed in the 16th century at the time of the Brandenburg enslavement trade and were passed on via the colonialism of the Weimar Republic and National Socialism until the present."
Lüderitz and von Trotha (whom the current streets are named after) were associated with the German genocide against the Herero and Nama tribes that took place between 1904 and 1907 in West Africa—now modern day Namibia. Many Germans have forgotten that part of their colonialism-period—or are in denial. Therefore Germany didn't—and somewhat still doesn't - acknowledge the genocide and has not officially apologized.