Vaccine ready to combat COVID-19
First inoculations to frontline workers
Carol Ozemhoya - OW Contributor | 12/31/2020, 5 a.m.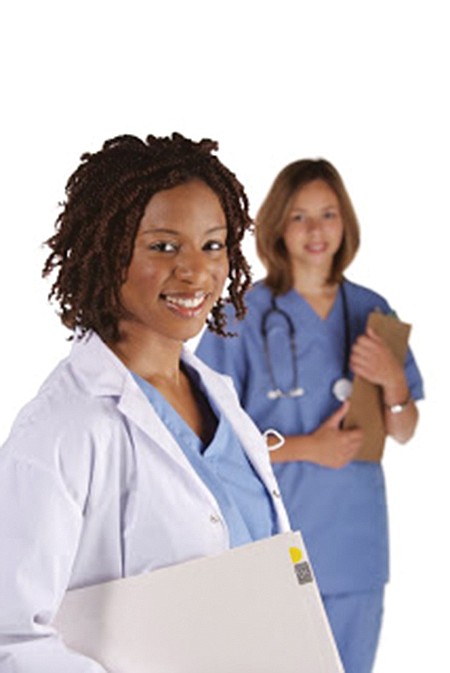 It's the most ambitious vaccine campaign America has ever seen.
COVID-19 has raged throughout the U.S for almost a year, unchecked in many places, brought into control in others, only to rise again at an alarming rate.
Finally, a viable vaccine is available from two sources, the most prevalent being Pfizer, followed by BioNTech and Moderna. Fed-Ex and UPS trucks and planes began rolling out the week of Dec. 14, with an estimated 40 million doses. Each state got an allocation and were to decide how to distribute the vaccines, with health care workers and first responders to receive the first round first, followed by those heavily susceptible, including the elderly. Each recipient will receive a shot and then a second shot at a certain time afterwards.
Thus, medical officials have to be cognizant of how many doses they give out because they have to keep enough for the second dose.
According to the "New York Times," the FDA finally approved the vaccine on Friday, Dec. 11. Vaccines of this nature usually take years to develop and get approval.
President-elect Biden and his wife Jill Biden, received the first dose of the vaccine on Dec. 21.
For many ordinary citizens, however, it could take months for the vaccine to reach them. Consider this: more than 115 million Americans have tested positive for the vaccine, with more than 300,000 dead from it. Pfizer and BioNTech are continuing production at a rapid rate. The biotech firm Moderna also has a vaccine which was approved this week by the FDA.
But it's still going to take months for everyone who wants to be to be vaccinated.
The first set of vaccines will end up at hospitals, and eventually at clinics and pharmaceutical retailers such as Walgreen's and CVS.
Eventually the vaccine will be available for essential workers and high-risk populations (such as nursing homes) will also be first in line.
California is one of the states considered a hot spot. As of Dec. 13, the state had more than 1.5 million cases and 20,976 deaths, and those numbers were expected to rise as the numbers from Thanksgiving weekend start to show up. Experts say the virus takes about two weeks to develop.
Hot spots in California include San Bernadino, Riverside and especially Los Angeles.
In a press conference, Gov. Gavin Newsom said four of the hardest hit regions, including Southern California, were on track to reach the 15 percent threshold mark, with the San Francisco Bay area expected to follow by mid- to late December.
Stay-at-home restrictions began regionally in the state on Dec. 6, and were to be in place for at least three weeks, but were extended this week. California is the most-populous U.S. state, with almost 40 million residents.
"If we don't act now, our hospital system will be overwhelmed. If we don't act now, we will continue to see the death rate climb," Newsom said during a news briefing from his home in suburban Sacramento.
Under the clampdown, Californians will be required to remain at home and avoid travel except as needed for permitted activities, such as grocery shopping, medical appointments, dog walks and individual outdoor exercise.
The order also placed new restrictions on a host of commercial activities, once more ordering restaurants to close except for take-out and delivery services.
Our Weekly's year in review
Sankofa is an African word from the Akan tribe in Ghana. The literal translation of the word and the symbol is "it is not taboo to fetch what is at risk of being left behind." It's symbol is based on a mythical bird with its feet firmly planted forward with its head turned backwards. Thus, the Akan believe the past serves as a guide for planning the future. To the Akan, it is this wisdom in learning from the past which ensures a strong future.
The Year 2020 has included some unique stories. These issues impacted all of us in one shape or form and the last 12 months reminded us that nothing is certain or concrete. Our Weekly's year-end edition features five selected stories, looking back to the year that was. Let us learn from the past and ensure a strong and happy New Year!