Kamala Harris: 2020 Newsmaker of the Year
VP-elect Harris feels sense of responsibility
John W. Davis - OW Reporter | 12/31/2020, 6 a.m.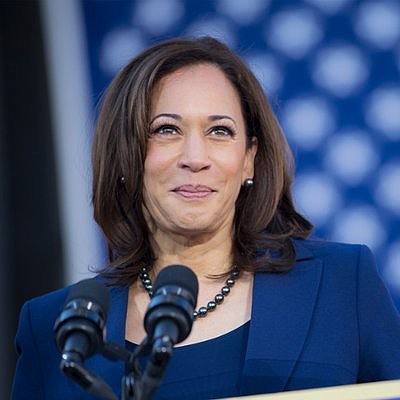 On Wednesday, January 20, 2021, Kamala Devi Harris will be sworn-in as the Vice President of the United States of America. The daughter of an immigrant father from Jamaica and an immigrant mother from India, Harris is the personification of the American Dream.
A representative of the State of California in the U.S. Senate since 2017, Harris is a proud Howard University alum and she will take the oath of office a mere two miles from the famed HBCU campus where she earned her undergraduate degree.
On inauguration day, Senator Harris will become one of the world's most powerful women, specifically the most influential woman in America and the world's leading Black woman.
In her own words, Harris told ABC News that she feels a "very big sense of responsibility" as she prepares to become an historic vice president.
"I'll be thinking about my mother, I feel a very big sense of responsibility… I will be the first but I will not be the last," said Harris. "I was raised by a mother who said that to me all the time. 'Kamala, you may be the first to do many things, make sure you're not the last' and that's how I feel about this moment."
Meanwhile, there's a segment of Black women, especially those who lived through the Civil Rights Movement, who questioned whether they would ever see this day. Equally, that's a sentiment many younger Black women currently on the frontlines of the social justice movement, thought was a pipe dream.
Harris is a trailblazer, not only in the Black community but also the Asian-American, Indian-American and Jamaican-American communities.
"To see her gives hope. Not just to the African-American community, not just to the Indian-American community but to women who are brown," said Los Angeles Sparks legend Lisa Leslie on a recent episode of her "Front & Center" podcast. "But also representation to boys to see women in power in those positions—to get comfortable that that is a norm."
Simply put, representation matters, especially as the United States of America moves forward under the Biden/Harris administration.
"All of that is a representation that goes deeper than her just being there with her beautiful brown skin. It sends so many messages out to our society. Overall, we have to see that these messages are important. The messages of inclusion," Leslie continued.
"Black women have had to develop a larger vision of our society than perhaps any other group. They have had to understand white men, white women, and black men. And they have had to understand themselves. When black women win victories, it is a boost for virtually every segment of society," civil rights activist Angela Davis noted years ago.
Our Weekly is proud to select Kamala Devi Harris as its 2020 News Maker of the Year. Los Angeles is inspired by the junior Senator, turned Vice President-Elect, who will soon be second in command of the free world.