Beyond the Rhetoric: The future of retail with Amazon Business
Plans in our near future
Harry C. Alford and Kay DeBow | 12/16/2020, 7 a.m.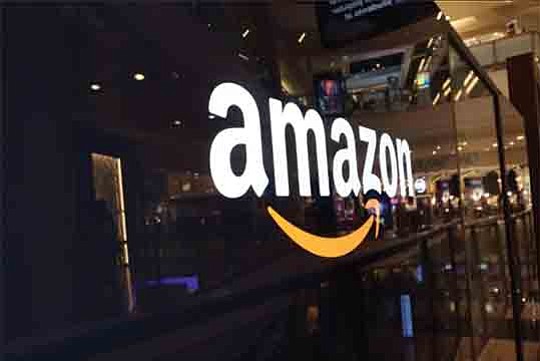 If the gaps that exist for minority-owned businesses are not filled, our business ecosystem and our communities will suffer. This dire situation is authentic for diverse suppliers & sellers.
Together with Amazon Business, we'll be hosting a virtual pop-up event, The Future Of Retail, to discuss the benefits of Amazon Business and share the challenges of underrepresented entrepreneurs figuring out how to sell their product and grow during COVID-19.
We're bringing entrepreneurs and those thinking about retail's future together to listen to and engage with influential voices from Amazon Business.
Topics to be discussed include how to: Update your business plan with online strategies that work; identify your customer needs and provide a good digital experience; and set yourself up for success through brand strategy, product fulfillment, and customer service.
Our panelists include Lois Rouder, Senior Business Development Manager at Amazon, Latria Graham, President of Graham Leak Brand, Karla Winfrey, Partner/Foodprenuer at Winfrey Foods LLC Multimedia Content Professional Eloy Yndigoyen, CFO / COO / Head of eCommerce at Spread The Love. Additionally, we will hear from successful B2C and B2B businesses utilizing Amazon Business.
The one hour event takes place on Dec, 17 and begins with a 45-minute roundtable discussion in "Sessions" followed by 15-minutes of Chatroulette-style video "Networking."
Register today by clicking here
Project Rebound
With compassion in our hearts and rehabilitation in our thoughts, we believe that those most deserving of a second chance are people who have paid their debt to society.
That's why we are proud to launch Project Rebound, an innovative program designed to change lives by placing former criminal offenders into meaningful jobs where they can contribute to society.
We had planned to host local business leaders to visit facilities before the COVID-19 pandemic made such visits impractical.
A brief look at the data shows the urgency of the problem. The U.S. prison population has soared 700 percent since the 1970s, and more than 600,000 people are released from U.S. state and federal prisons every year.
That's where Project Rebound comes in. Our mission is to educate small businesses and other potential employers about prison employment training programs. The goal: to ease the path back, both for the returning offenders, and for any employers who may harbor doubts about helping them.
In California, for example, an application-only program called The Last Mile provides inmates with intensive instruction on topics ranging from website building to entrepreneurship. When the student-inmates are released, The Last Mile meets them right outside the prison, helps them with clothing and housing—and gets to work on securing them productive jobs with decent pay.
While law-breakers should be punished, we also need to have compassion for those who stray from law and order – and help bring them back into the societal fold. Real prison reform and rehabilitation is critical to the welfare of our nation. We call on the business community and other partners to help us in the noble effort to make this reform a reality.
Please visit www.ProjectRebound.org
A prototype to transform minority and low-income communities into entrepreneurial hubs
Also see an overview of Pproject Transformative—the process. The National Black Chamber of Commerce ("NBCC") is launching a prototype project that if successful will transform minority, low-income and rural communities from forgotten places into entrepreneurial hubs of economic innovation. Our goal is to create communities with access to 5G technology, integrated into low-income housing, job training and access to telemedicine and social services. It will all be done with private sector resources.
If this prototype is successful, it will revolutionize economic development in these distressed areas.
Harry C. Alford is the co-founder, President/CEO of the National Black Chamber of Commerce. Kay DeBow is the co-founder, executive vice president of the Chamber. Website: www.nationalbcc.org
DISCLAIMER: The beliefs and viewpoints expressed in opinion pieces, letters to the editor, by columnists and/or contributing writers are not necessarily those of OurWeekly.