Virtual Central Avenue Jazz Fest this week in LA
Free event online Dec. 14 - 17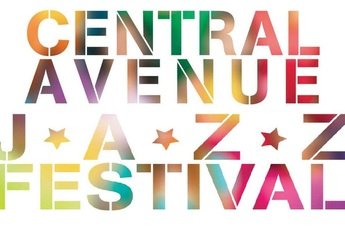 Due to the COVID-19 pandemic, the 25th anniversary of the celebrated Central Avenue Jazz Festival, which draws tens of thousands of revelers each year, is going virtual.
Host Councilmember Curren Price announced that Angelenos can stream the virtual event from the comfort of home Dec. 14-17 at http://www.centralavejazzfest.com/. LA Cityview Channel 35, which is available on all cable providers within the City of Los Angeles, will also televise the musical celebration honoring 25 years of the Central Avenue Jazz Festival over four days.
This marks the first time the music festival, usually held along Central Avenue between King Boulevard and Vernon Avenue on the last weekend in July, has been postponed for the health and safety of the community.
"We regret not being able to gather on Central Avenue as we typically do each summer, however, this is a necessary sacrifice to protect our community during this time," said Price. "We miss gathering with dozens of musicians, jazz fans from all walks of life, as well as the hundreds of small business vendors, exhibitors and non-profit organizations that support our music festival. However, we've developed special programming with great performances and I can't wait for Angelenos to enjoy the festival while safe at home."
The free event in South LA pays homage to the region's rich cultural past and turns the spotlight on what was once considered the heart of West Coast jazz. For more than two decades this signature festival has showcased some of the best musicians in the world and this year is no exception.
The 2020 schedule is as follows:
• Monday, Dec. 14: Will kick off the four days of programming by taking it back to where it all began with a rebroadcast of the must-see documentary, Central Ave. LIVE!: 1st Central Ave. Jazz Festival Documentary 1996; revisiting the music and the history, with interviews and performances from Central Avenue musicians Buddy Collette, Roy Porter, Clora Bryant, Marl Young, Melba Liston, Mickey Champion, The Clara Ward Singers, Jackie Kelso, Ernie Andrews and others. In addition to an "LA Currents" discussion about the upcoming, highly anticipated Central Avenue Angels Walk, a self-guided historic walking trail;
• Tuesday, Dec. 15: Barbara Morrison and The Bu Crew;
• Wednesday, Dec. 16: 2021 2x GRAMMY nominee Robert Glasper and Terrace Martin;
• Thursday, Dec. 17: The Jazz Classics featuring Patrice Rushen with Ernie Watts, Marvin "Smitty" Smith and Reggie Hamilton.