The politics of moving on up, again
Practical Politics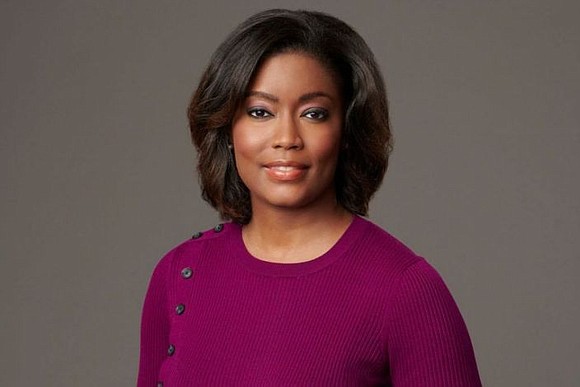 I'm exhausted with Trump's persistent non-perspicacity. My pen has to go silent on him for a long while. Whether he'll be jetting off to a political rally on Inauguration Day in a last non-concession childish temper tantrum, as projected in the news, only to have to walk back to Mar-a-Lago or some other golf club after 12 noon, or not, we all have to just say good bye. He doesn't have to go home (to New York), but he's got to get on up out of the White House.
Instead, this is a positive article about moving on to higher ground.
On Monday, Dec. 7, it was announced that 39-year old Rashida Jones (no, not Quincy Jones' daughter), the senior vice president of daytime news for MSNBC, who has had a meteoric career directing the dominant rise of the cable news station (it is now ranked number one in competition with FOX news and CNN, NEWSMAX and others in the genre), was promoted to president of the MSNBC cable news channel. As such she becomes—when she officially takes over Feb. 1, 2021—the first African-American woman to be the head honcho at any major news channel, cable or regular network.
This was no affirmative action promotion. Ms. Jones quite simply is a "bad sister." She was greatly responsible for the rise of MSNBC news from 2017 till the present. Before that time, MSNBC was a regular also-ran cable news channel, perpetually lagging behind dominant CNN.
Now, with headliners like Rachel Maddow, Joe Scarborough and Joy Reid, it is becoming the standard by which all other cable news organizations are being measured. These are the days of effectively opinionated broadcasters who offer more than just straight news, but without the obfuscations and outright lying of more ideologically oriented stations. They provide logical argumentation and considered, thoughtful commentary about the news of the day, week and month so that an educated (and/or common sensical) audience can come away with information and critical analysis to make decisions.
Everybody in cable news did not think that approach would work, and many at MSNBC would rather have simply provided entertainment and gossip-flavored reporting aimed at keeping audiences happy. Ms. Jones and a few others at MSNBC saw it differently, and they have been proven correct. If you give people thoughtful news reporting, they tend to appreciate the opportunity to think about the information provided. In spite of the sheer humbug regularly offered by other cable news shows, apparently the MSNBC model worked better. The huge turnout for this year's presidential election is a testament to the success of that model.
Cesar Conde, the current chair of NBCUniversal News Group certainly saw the value in that approach, and named Ms. Jones, in spite of her youth, as the new MSNBC president of news operations. Mr. Conde was previously the head of the Spanish-language outlet, Telemundo, and learned some very valuable lessons about not trying to dumb-down the news for a large population if you expect social advancement.
We heartily congratulate Ms. Rashida Jones for her achievement, and wish her continued success in the news business. The last time we heard of a considerable Black talent seeking to become the head of NBC — Bill Cosby, when he was The Man --- it did not turn out too well. But we look and move forward, not backward. That's our story and will continue to be.
More power to you, sister.
Professor David L. Horne is founder and executive director of PAPPEI, the Pan African Public Policy and Ethical Institute, which is a new 501(c)(3) pending community-based organization or non-governmental organization (NGO). It is the stepparent organization for the California Black Think Tank which still operates and which meets every fourth Friday.
DISCLAIMER: The beliefs and viewpoints expressed in opinion pieces, letters to the editor, by columnists and/or contributing writers are not necessarily those of OurWeekly.