'Lovecraft Country' provides a supernatural road trip into the south
Racists and other monsters abound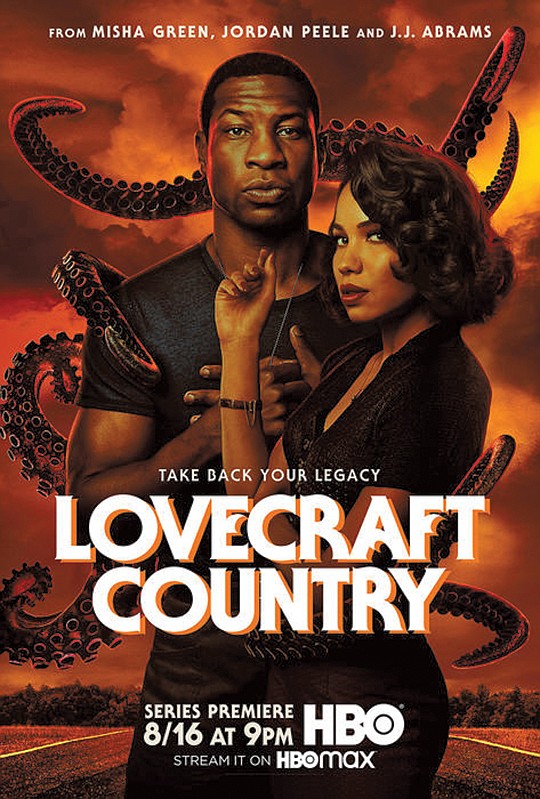 "When, long ago, the gods created Earth In Jove's fair image Man was shaped at birth.
The beasts for lesser parts were next designed; Yet were they too remote from humankind. To fill the gap, and join the rest to Man, Th'Olympian host conceiv'd a clever plan. A beast they wrought, in semi-human figure, Filled it with vice, and called the thing a N——r."
—Howard Phillips Lovecraft, 1912.
With the blockbuster success of 2017's "Get Out," and the follow up of 2019's "Us," actor/director Jordan Peele is the "new kid on the block" for an entertainment industry hungry for original content. To build upon his box office windfall, Peele has formed the provocatively titled "Monkeypaw Productions" a consortium of like-minded creatives whose output includes a reboot of the classic "Twilight Zone" television series, upcoming remakes of 1992's "Candyman," and 1973's "Cleopatra Jones," and the recently premiered "Lovecraft Country" on HBO.
"Lovecraft Country" is a homage to the work of celebrated fantasy author H. P. Lovecraft, whose racist sentiments were encapsulated in the poem that precedes this article (he also expressed admiration for a notable despot named Adolph Hitler). More directly adapted from the 2016 novel by Mark Ruff, it borrows from the template used to frame the "Road" comedies starring Bing Crosby, and Bob Hope of the mid-twentieth century. It's more than capable cast is headed by relative newcomer Jonathan Majors, whose hulking physique is counterbalanced by the nerdy glasses he occasionally dons to denote his persona as a Korean War vet geek, still eager to seek out adventure among the less hospitable back waters of his ungrateful homeland at the dawn of the Civil Rights Era.
Aided and abetted by Jamie Chung, Aunjanue Ellis, Tony Goldwyn, Jurnee Smollett, Courtney B. Vance, and a host of others, the series also benefits from high profile talents J.J. Abrams (producer), and Misha Green (show runner). It's ample budget is manifested by the meticulously recreated Southside Chicago sets (circa 1950) that dominate it's beginning. Once on the road of course, they trade the comforts of home for menacing rednecks, and primordial monsters from the nether regions of H.P. Lovecraft's putrid imagination. Viewers can decide for themselves which of the two are the more ominous threat.
Racism aside, Lovecraft's literary legacy is undeniable, whose disciples include H.R. Giger (the "Alien" movie series), Stephen King, Guillermo del Toro and many others. There is a resurgence of interest in him presently, with AMC developing another series based on acclaimed Columbia University Professor Victor LaValle's novel "The Ballad of Black Tom," which in turn is a reworking of Lovecraft's 1925 short story "The Horror at Red Hook." Like "Lovecraft Country," it will be a period piece (this time set in Harlem during the Jazz Age) and will be an occult examination on class, history, privilege, and of course, race.