Unhealthy air quality expected to continue locally this weekend
Result of heatwave, Lake Hughes fire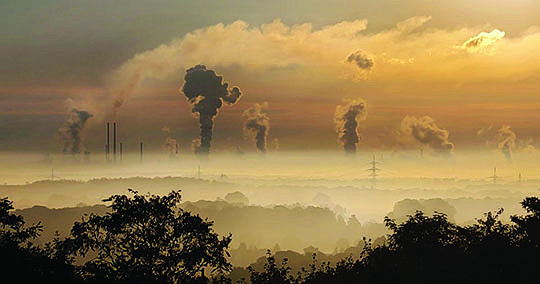 Smoke from the Azusa and Lake Hughes fires—coupled with triple-digit temperatures—resulted in unhealthy air quality by midweek in the San Gabriel Mountains and in the Santa Clarita, East San Gabriel and Pomona-Walnut valleys and is expected to continue through the weekend.
"It is difficult to tell where smoke, ash or soot from a fire will go, or how winds will affect the level of these particles in the air, so we ask everyone to remember that smoke and ash can be harmful to health, even for people who are healthy," Dr. Muntu Davis, health officer for Los Angeles County, said in a statement.
"If you can see smoke, soot, or ash, or you can smell smoke, pay attention to your immediate environment and take precautions to safeguard your health," Davis said. "These precautions are particularly important for children, older adults, and people with heart or lung diseases."
The South Coast Air Quality Management District has warned of unhealthy air for all individuals in the West San Fernando Valley, East San Fernando Valley, Pomona/Walnut Valley, Santa Clarita Valley and West San Gabriel Valley.