The Black crisis in the midst of the coronavirus pandemic
Pandemic brings years of healthcare disparities to the forefront
Lisa Fitch OW Editor-in-chief | 4/17/2020, midnight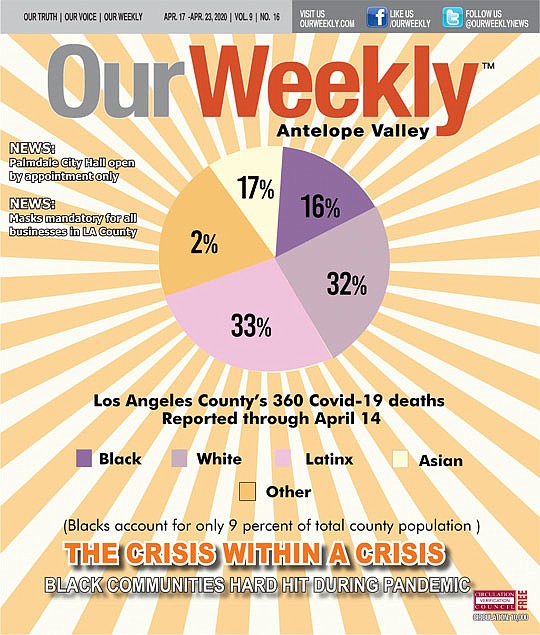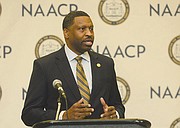 Dr. Maulana Karenga, chair of the Department of Africana Studies at Cal State Long Beach, wants the Black community to make sure that physical distancing during the pandemic does not interfere with relationships or establishing networks.
"We've got to shop for each other, we have to pick up prescriptions for each other," Karenga said. "We've got to talk; we've got to share information, so we don't have to be afraid unnecessarily."
Karenga was recently featured on the Carl Nelson Show and conducted a phone conference with Nelson and his radio audience at WOL radio in Washington D.C.
"There's no real denying of the damage and destruction that this coronavirus has done to our lives," Karenga said. "We can't even worship in the same way anymore."
During the show, Karenga admitted that there is a lot of fear and confusion out in the world now, and he warned against buying into the conspiracy theories which can pit persons against each other. He also expressed his dismay with the information the government issues to the public.
"They don't have culturally competent messages for us," Karenga said, claiming that at least 46 percent of coronavirus victims are Black. "Even though Black people are in the emerging hot zones… Chicago, Detroit, Milwaukee, New Orleans…we lack the ethnic data. Who's tested positive? Who has died? We don't have any of that."
"Why do we need this data?" he asked. "It saves lives. We could target resources where they're most needed. Help slow down the virus. We need culturally responsible education and mobilization."
The Congressional Black Caucus (CBC) has called for the Centers for Disease Control and Prevention to collect and report racial data for COVID-19. As of April 8, only nine states and the District of Columbia released data based on race.
"We need full disclosure of racial data to identify and prioritize the areas of greatest impact," the letter stated.
Former President Barack Obama agreed, raising the issue at a virtual meeting with mayors, local leaders and members of response teams from around the world.
"When you start looking at issues of domestic abuse and you start looking at racial disparities that are popping up in your cities, paying attention to that is the kind of leadership I know all of you aspire to," Obama said. "You have to be intentional about these issues."
Rep. Karen Bass (CA-37), chair of the Congressional Black Caucus, holds frequent town hall teleconferences on various subjects.
"Healthcare disparities in our country have been a long-standing issue and concern for the Congressional Black Caucus," Bass said. "The spread of the coronavirus has compounded these issues, leaving Black people even more vulnerable. We need to urgently address these disparities with a targeted response to our community."
Los Angeles County released figures amid a national conversation on how COVID-19 is affecting racial groups differently. The city's racial breakdown of coronavirus deaths shows the majority of people who died were White or Latino. However, Black people accounted for a disproportionate 17 percent of the deaths while making up only 9 percent of the county's population.