Black owned, student run hedge fund hosting national conference
New York
Carol Ozemhoya | OW Contributor | 9/19/2019, 3:24 p.m.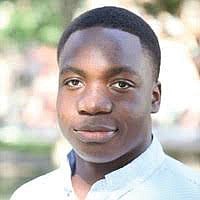 BLK Capital Management, a 100 percent Black owned and student run hedge fund, will host its own National Fall Conference in New York City on Sept. 27 at the Bank of America Tower Sept. 28 at Morgan Stanley.
Angel Onuoha, CEO of BLK Capital Management, founded the company in 2017 as a freshman at Harvard College. His goal was to launch a hedge fund, legally incorporated as a nonprofit organization that would expose young African-American adults to the field of active investment management, giving them a real-time education while they had the opportunity to manage an invested pool of money.
BLK Capital Management maintains more than 175 members from across more than 60 schools around the nation that manage a long/short equity fund. The firm invests capital across the globe. Members constantly seek to deliver absolute returns, outperforming industry standards. The conference will feature networking seminars, keynote speakers from sponsors and panels on diversity.
Confirmed keynote speakers include Erika Irish-Brown, the chief diversity officer of Goldman Sachs, and George Van Amson, the managing director at Morgan Stanley. The conference will culminate in a stock pitch competition. Winners will be honored in a ceremony before the closing of the conference.
"The annual BLK Fall Conference is one of our marquee events of the year, allowing students from all over the country to meet one another in person and network with our list of corporate sponsors who are passionate about increasing diversity in the workforce," Onuoha. "Personally, it is truly special because it is where you get to see firsthand the power of diverse talent." Corporate sponsors of the event include Bank of America, Morgan Stanley, Fidelity, Point 72, JP Morgan Chase, Goldman Sachs, Vanguard and Blackstone.