Black senior has taken Atlanta by storm
Georgia
Carol Ozemhoya | OW Contributor | 9/16/2019, 5:24 p.m.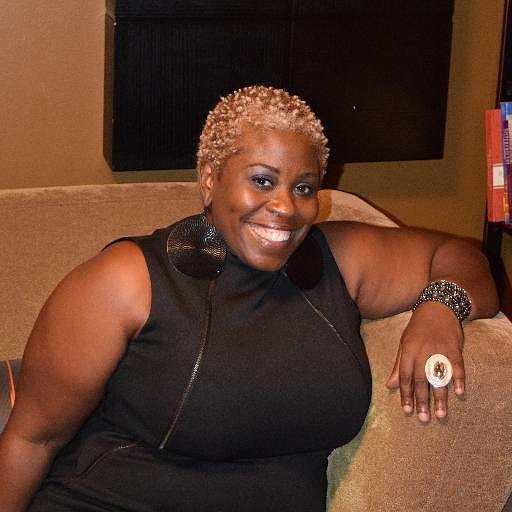 Try to catch Wanda D. Hollis sitting down. If you do, it's probably during her weekly TV show, "I Am Enough," which she hosts with a plethora of guest that includes best-selling authors, entrepreneurs and other successful types, mostly women of color. If someone is making noise, good noise, and accomplishing positive things in the Atlanta community, he or she gets to be spotlighted by Hollis, one of the hottest talk show hosts in the city.
Oh, and it doesn't stop there; this busy grandmother (and she doesn't look it) is also a motivational speaker. marketing expert and celebrated author. Just in the last few weeks, she's been nominated for several awards. One of those awards is for Urban CEO Influencer. Urban CEO Network is a non-profit that was designed to "empower, inspire and educate CEOs," according to its website. It is a national organization. Hollis is also nominated for three award from Atlanta's Hottest Awards in the categories of author, online radio personality and Online Radio show.
She was born and reared in Michigan but currently lives and works in Atlanta. It's a perfect, as Atlanta is known as a city where Black entrepreneurs thrive. She has built quite a following and is known as "The Motivational Queen." In addition to being an entrepreneur, she also is a creative force, as she co-produced the award-winning stage play "Damnation. But probably her best gift and most rewarding job is bringing out the best in others.
The list of her accomplishments seems endless, but there's a fun side to her as well: count riding motorcycles and learning to belly dance, among her hobbies. Time management is important. "I go through a daily ritual that I have in the morning and try to stick to a schedule to keep life balanced, both personally and professionally," she explains, adding that people need to "get out of their own way mentally. That's what usually stops people from doing thing."
Hollis also says it's important to give back. "It's important because ay time someone gives to another, it's has a universal affect. It gets paid forward. This is our purpose… our gifts are not for us: they are for other people. It's an opportunity and the more I serve, the more joy is given to me. Being able to give a good smile or an encouraging word is part of the process. That's the God in us." Hollis is on the air twice a week on her own "I Am Enough" and "Wake Up Winning" live shows, which can be accessed on Facebook.