Popeye's manager reportedly used the N-word with a customer
New York
Carol Ozemhoya | OW Contributor | 9/12/2019, 10:35 a.m.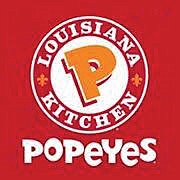 A man says he witnessed a manager at a Popeyes restaurant on Long Island, New York, repeatedly call a Black customer the N-word after a dispute over a cup of water, reports NBC News. The restaurant denied that characterization of events and said the customer was the aggressor.
The incident took place Sunday afternoon at a Popeyes in Lawrence, New York. Motanya Gladden, who wrote about the episode in a lengthy Facebook post, said he witnessed the manager use racial slurs against the customer and then call the police on him. Gladden, who lives nearby and visits the restaurant regularly, told NBC News the dispute began after the customer asked for a free cup of water. He said he was withholding the name of the alleged victim out of deference to the man, who was dining with his family the day of the incident.
An unidentified female manager "became unnecessarily belligerent when the victim took a photo of her (as he claims corporate asked him to do) because she declined to identify herself in order for him to make a formal complaint," Gladden wrote in the Facebook post. Instead, she allegedly removed her nametag. Gladden alleges the woman repeatedly called the customer: "Black f-----' N-word."
A manager at the Lawrence location, who identified herself as Tahmina Akter, told NBC News Gladden's account was untrue. Akter said it was the customer who became irate when the manager informed him the drink machine was not working and that she would need to retrieve a cup of water for him from another machine in the kitchen. The customer also brought up the issue of race, Akter said.
He said, I'm Black. That's why you ignore me?" Akter said. "He made it a big drama. Nobody called him the N-word." Akter declined to identify the manager who allegedly used the racial slurs but said she was "a good person" and has worked at the restaurant for nine years.
According to Gladden, Nassau County police officers who were called to the restaurant "handled the incident very professionally." When the police arrived, Gladden said he videotaped all of the employees, in hopes that he could get footage of the manager who allegedly used the racial slur, but another employee allegedly complained to the police that he was illegally filming her. Gladden said he responded that the restaurant had surveillance cameras recording every customer without their consent.
"Nothing that precipitated this would warrant her using this word as a pejorative, especially as a manager," Gladden said. "She was more irate about having her picture taken than about what she said in a restaurant full of Black people."
Gladden said he contacted the fast-food chain on Tuesday to follow up on a complaint he had filed and was told the matter had been resolved. He described this response as "inadequate." "You didn't just call him that. This is how you feel. This is an offensive thing to all of us. Nothing short of her termination would be acceptable to me."