University of Wyoming set to honor Black 14
Wyoming
Carol Ozemhoya | OW Contributor | 9/6/2019, 11:20 a.m.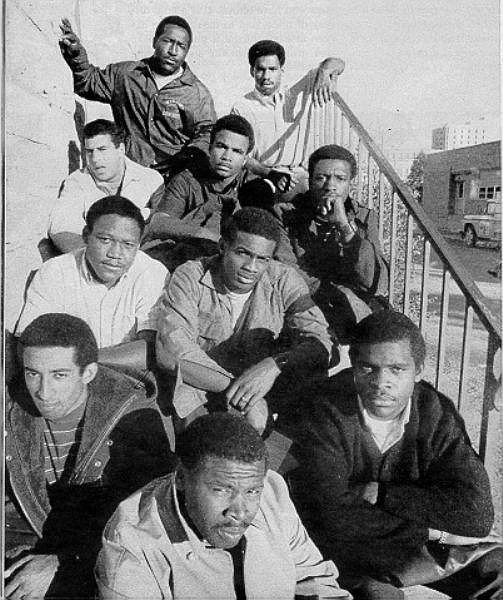 The University of Wyoming is set to wrong a right involving 14 Black students, reports the Star Tribune.
"This story has been told a lot, but I just felt in visiting with the members of the Black 14 over the last half-dozen years — I've gotten to know some of them fairly well — we just needed to extend the olive branch," Wyoming athletic director Tom Burman said. "It's been a long time."
Next week, nearly 50 years after 14 Black players were dismissed from Wyoming's football team for wanting to protest amid the civil rights movement in America, the school will pay public tribute to them as part of a weeklong commemoration of the incident. A plaque telling the story of the Black 14 will be unveiled near Gate 4 at War Memorial Stadium at 4 p.m. Sept. 13, the school announced Thursday.
The members will also be honored during halftime of Wyoming's game against Idaho the following day. Six members returned to campus in February as part of the school's Days of Dialogue events, but nine of the living 11 members are expected back next week. Should that happen, it would be the largest known contingent of the Black 14 on campus since they were dismissed.
Wyoming football coach Craig Bohl has invited those members that do come back to join his team for its pregame meal the morning of the Idaho game. "I've had a chance to meet several of these members the last time they were on campus," Bohl said. "Obviously it was a turbulent time in America. You have some young players who were trying to make decisions. For me, I think it's important that we as a football program have healing and move forward. This is another step toward that. We appreciate these guys coming back. It also sends a message to our current players where the state of America is and what we want to do to move forward."
It was on Oct. 17, 1969, that the 14 Black players approached then-Wyoming coach Lloyd Eaton in the team's field house with the intent of asking for permission to wear Black armbands during the Cowboys' game against BYU the next day. The Church of Jesus Christ of Latter-day Saints, which still owns and operates BYU, had a now-defunct policy that prevented African-Americans from pursuing the priesthood while some members of the Black 14 also wanted to protest the racial slurs and cheap shots they said they endured during Wyoming's game at BYU the previous season.
But the players said Eaton never allowed them to ask the question. Eaton, who died in 2007 at the age of 88, instead dismissed them from a team that was 4-0 at the time, had won three straight Western Athletic Conference championships and rose as high as No. 12 in the national rankings a year after playing in the Sugar Bowl.
Wyoming beat BYU 40-7 but lost four of its last five games that season, starting the program into a tailspin. The Cowboys' 1-9 season in 1970 was Eaton's last as head coach, and Wyoming had just one winning season over the next decade. Most of the Black 14 never played football again. But many of them will be back next week taking part in several events in the days leading up to their recognition, including a free public panel discussion Thursday.
"What the university is doing now for us, I applaud that," said Black 14 member John Griffin, a receiver on that 1969 team. "They've finally recognized the wrong, and they're trying to make it right with the celebration that's going on this fall." Said Burman, "It's been 50 years. It's an amazing historical story, and I want them to feel like they're part of our family."