Scholar-activists 'wake up' Loyola Marymount campus
Book fair celebrates 50th year of Black studies
Lisa Fitch OW Contributor | 9/5/2019, midnight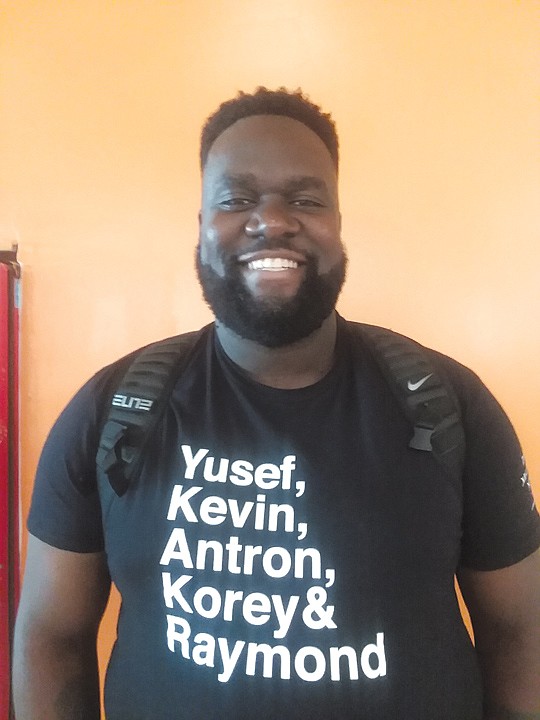 When one thinks about student protests, Loyola Marymount University (LMU) isn't the first college to come to mind. A private, Jesuit, research university overlooking Playa Vista, it seems pretty removed from any political disputes.
"We were protesting lack of funding for Black students, lack of resources, lack of representation with Black professors," Vandalena Mahoney said, explaining that one particular protest, involving the LMU cheer team, really got the administration's attention and subsequent action.
"We wanted them to know that someone had dropped the ball," said the scholar-activist.
For decades, students have lead protests as tactics to elevate causes worldwide, from Kent State to Tinanmen Square; from lunchroom sit-ins during the Civil Rights era to a 16-year-old addressing the United Nations about climate change last week.
In the case of Black college students, such as James Turner of Cornell University who observed that they join the movement for black liberation because in educational institutions, they particularly "feel a keen sense of themselves as an extension of the Black community."
Mahoney joined Megan Castillo, David Turner and Makeen Yasar as panelists for a discussion: "Black Student Power: Community, Engagement and Activism," held during the recent Leimert Park Village Book Fair.
"Education isn't a passive thing," Yasar said. "You don't just educate yourself, you educate others. We have to be present and be powerful."
Yasar, originally from Palmdale, minored in African-American (AA) studies at LMU. He is the founder and executive director of the Umoja Health Project on that campus, which works with Westchester High School students interested in medicine. Yasar is also working as an intern with Kaiser Permanente. 
"I feel my most comfortable and my most whole when I'm in service," Yasar said.
Castillo graduated from LMU's AA studies program and was on the dean's list all four years. She is currently a member of the Black Lives Matter movement. 
"The fight needs you," Castillo, also from Inglewood said. She considers herself an activist and community organizer. "Freedom needs you and you need freedom."  
Castillo credits her LMU Black psychology course for sparking her inner activist.
"That was the turning point for me, and what really was a driving force for why I picked up the torch," she said. "And realizing I'm also standing on the shoulders of giants who had done this time and time again."
"For me, it was a matter of saying, you know what, my family deserves better, the children coming after me deserve better," Castillo added. "If it isn't me, it's not about me."
Mahoney was born and raised in Inglewood and her activism has lead her to establish a 501c3 nonprofit organization, Lets' Give, where she's the executive director. She's also working in the music industry.   
"The degree wouldn't mean anything if I didn't have my freedom," Mahoney said. "We're not free right now. Everyone in this room of color is not free. 
"Why would you feel comfortable being oppressed?" she asked. "I'm not comfortable, that's why I do what I do."   
Stefan Bradley, associate professor and chair of LMU's AA studies, moderated the panel discussion.